If you are just now finding out about Tesletter, you can subscribe here!
If you already know Tesletter and want to support us, check out our Patreon page 🙏
Issue 17 - How much does it cost to charge a Tesla?
The following federal income tax credits are available to anyone who purchases a new Tesla Model S, Model X or Model 3:
| | |
| --- | --- |
| Federal Tax Credit | For Vehicles Delivered |
| $7,500 | On or before December 31, 2018 |
| $3,750 | January 1 to June 30, 2019 |
| $1,875 | July 1 to December 31, 2019 |
Read more: Tesla
The latest round of Tesla's referral program for owners was supposed to end on July 15th, but the automaker has extended it for two more weeks – maintaining the opportunity for new buyers to get free unlimited Supercharging for Model S and Model X vehicles a little longer.
Why only two weeks? Is Tesla preparing something else?
Read more: Electrek
And it's better.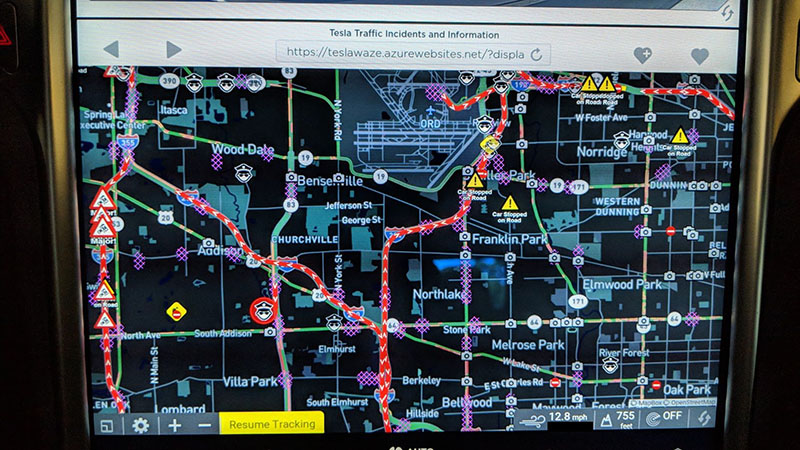 Read more: Reddit
Standard Connectivity offers basic maps & navigation, music & media over Bluetooth® and software updates over Wi-Fi.
Premium Connectivity adds satellite-view maps with live traffic visualization, in-car streaming music & media, an internet browser (for Model S and Model X) and OTA software updates via Wi-Fi and cellular.
Read more: Tesla
"It seems that the likelihood is that Tesla is outsourcing the Loaner program more and more to Enterprise".
Read more: TMC Forum
Thanks pete3442 for putting together the numbers. Here is a summary of his calculations.
Cost of electricity $0.12/kWh. Cost of gas $3/ galon.
| | | |
| --- | --- | --- |
| Car | Consumption | $ / 100 miles |
| Model 3 | 4 miles per kWh | $3 |
| SUV | 20 mpg | $15 |
| Prius | 50 mpg | $6 |
Read more: Reddit
What the acronym?
As Tesla fan I find myself sometimes having to remember what are all those acronyms, here is a list of the ones you can find in this issue.
FAQ - Frequently Asked Questions
MS - Model S
MX - Model X
M3 - Model 3
OTA - Over-the-air. The method to deliver software updates without having to plug our car to a computer.
---
Support Tesletter
Tesletter is put together by
Ignacio
and
Vanessa
. We're really grateful for all the love and feedback we receive. Special thanks to our
supporters
. If you like what we do, please consider supporting Tesletter. All the funds will go into making Tesletter more awesome.