Certified body shop
When it comes to body repairs, Tesla owners have a couple of alternatives in terms of where to go.
Tesla-operated Body Repair and Service Centers
Tesla-approved external body shop network (Tesla certified body shops)
To schedule an appointment at a Tesla Service Center, login to the Tesla Mobile App and check availability.
For more information and to find your closest Tesla-approved external body shop, check out Tesla's Body Shop Support page on their website.
Blog posts related to Certified body shop
April 21, 2019
Hitting a pole with our Tesla Model S ended up costing around $5,800. The two quotes that we got were very different: from our insurance company ($2,600) and from a Tesla certified body shop ($6,200).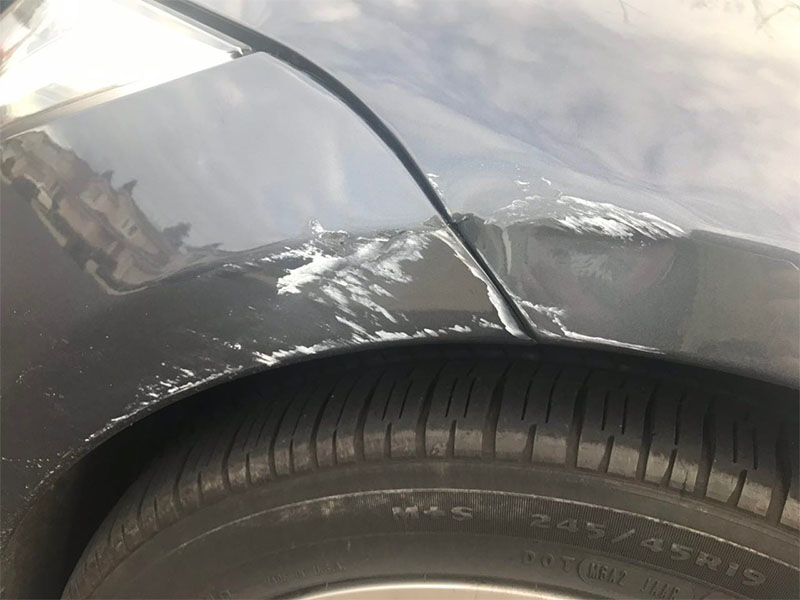 Videos about Certified body shop
Past Tesletter articles
Nice map with all the Tesla certified body shops by dstaley.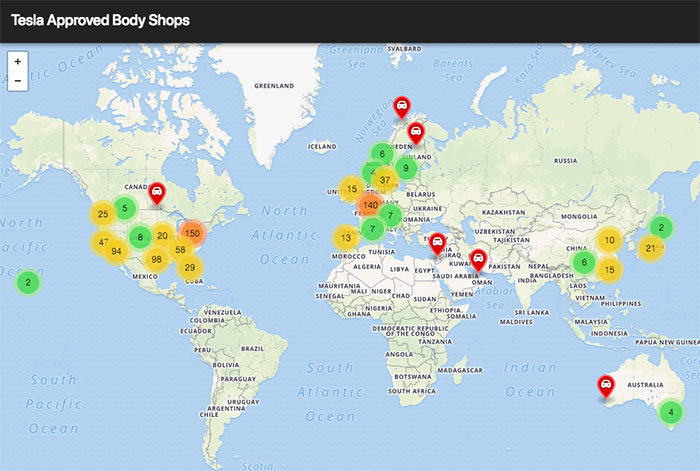 From issue #15
Early indications are Tesla is crushing it with customer service and quality at their new in-house body shops. According to ekobres the service in the new body shop they recently opened in Atlanta is excellent. "Today my Model 3 was courteously picked up, repaired, and delivered back to me completely fixed within 9 hours." Tesla has plans to open in 10 major US cities soon.
Read more: Reddit
From issue #25
Here's a summary of last Tuesday's Tesla Shareholder Meeting with the things we got most excited about:
Tesla planning on opening their own body shops. First 10 to open by the end of June 2018!
Model Y planned for first half of 2020 (with maybe no steering wheel? :O)
M3 test drives at some Tesla showroom locations by the end of June 2018. All stores in North America will have - M3s by the end of July 2018.
New Gigafactory in Shangai, the first outside the US
Read more: TMC
From issue #11