A common question amongst new Tesla owners is how does the blind-spot warning work. Most new cars these days have a light and an audible warning right on the side mirrors. This is not something you can find in a Tesla.
Instead, the screen will show you the cars coming behind you (on both sides), and a red line will appear as a warning not to change lanes.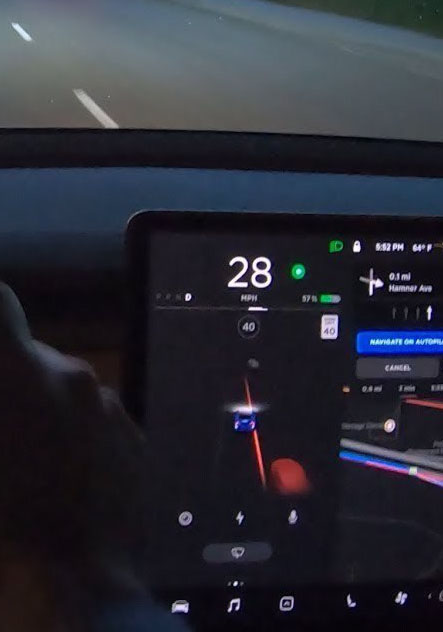 In the Model S and the Model X, you can see the cars coming in the screen behind the wheel, but in the Model 3, since there's only one screen, you have to actually look away from the side mirror to check the center screen.
In order to improve that experience, Tesla added a blind-spot warning "chime" option. It's configurable from the Autopilot menu, and it only works while Autopilot is not engaged. This is in addition to the red line and the visuals shown on the screen.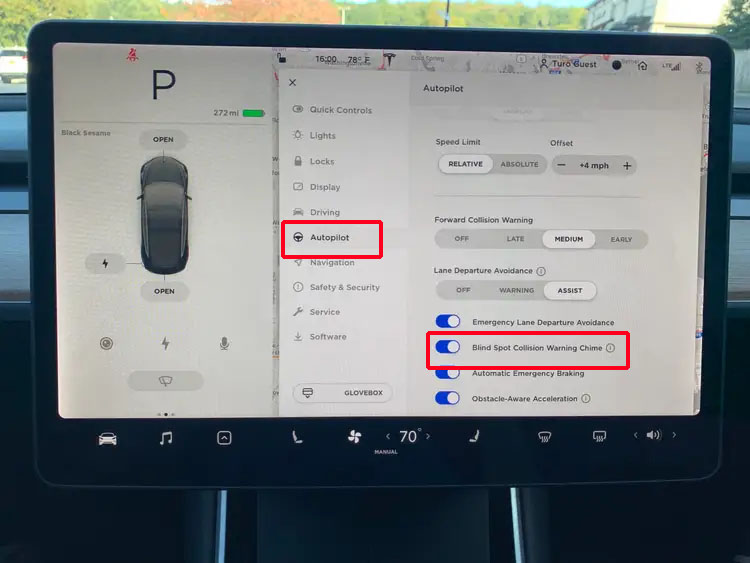 I am personally not a fan of any chimes and beeps while driving, they get me very nervous. I find the "standard" light and audible warning in the side mirror much more comfortable.
However, Autopilot. I mean, if Navigate on Autopilot is engaged, you don't really care about the blind spots. You just accept the lane change- if your driving configuration requires it- and wait for Autopilot to perform it when it's safe to do so.
Note that in new cars, Navigate on Autopilot and Auto Lane Change is only available if you have purchased the Full Self-Driving package. For older cars, Auto Lane Change is also available with Enhanced Autopilot.
Have questions? Reach out at contact@tesletter.com
Have you not ordered your Tesla yet? Use my referral code http://ts.la/ignacio9266