Last updated: Dec. 25th, 2019. If you're looking for information about Tesla's latest software update, check out update 2019.40.50.1.
Dec. 5th, 2019. Tesla has started rolling out a new software update, check out our blog post about the new version 2019.40.2.
Previous updates: As of Dec. 3rd, 2019.40.1.1 rollout has stopped. Some Tesla owners are reporting problems with the 2019.40.1.1 software update.
2019.40.1.1 started rolling out on November 27th and brings back the Supercharging improvements dropped between 2019.36.1 and 2019.36.2.1: the Model 3 Standard Range and Standard Range Plus have now a charging rate of up to 170 kW, while the Mid Range can go up to 200 kW.

Apart from that, 2019.40.1.1 update also introduces new Automatic Wiper improvements and Automatic Lane Change improvements.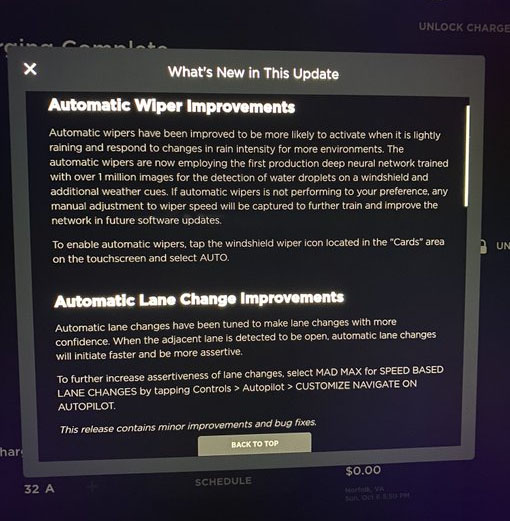 Automatic wiper improvements. Just in time for the raining season, Tesla is releasing an auto wiper update trained by their 'Deep Rain' neural net. Unlike other carmakers, instead of using rain sensors, Tesla uses its Autopilot cameras and a fair amount of deep learning to know when and how fast to use the wipers. Our experience with auto wipers isn't that bad, mostly it doesn't react when there is a fine mist, that said we live in California where rain isn't that big of a deal.
Automatic lane change improvements. Lane changes in this version are supposed to start faster and more assertive. @TeslaFamm who shared these release notes with us (thank you!) reported that automatic lane changes are indeed almost instant.
Can't wait to try these, since we got our Model S two years ago lane changes haven't stopped improving.
No changes on Navigate on Autopilot settings or descriptions for now, but the release notes suggest that the 'Speed Lane Changes' modes are now also used to determine how fast to perform the lane change, and not only to decide when to change lanes based on your speed.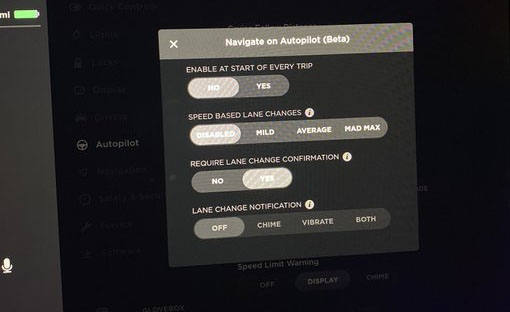 And last but not least, Autopilot speed can now be set to 0 mph while previously the lowest was 18 mph: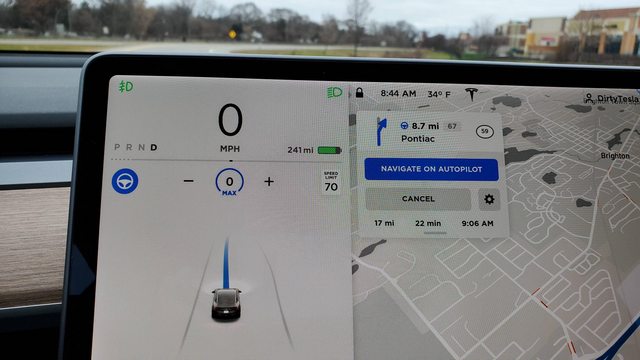 If you want to see these new features and enhancements in the update 2019.40.1.1 in action, here's a good roundup video by @DirtyTesla:
We'll keep updating this writeup as we receive more information about the Tesla update 2019.40.1.1. Have you downloaded it already and have comments? Reach out!
Have you not ordered your Tesla yet? Use my referral code for 1,000 miles of free supercharging http://ts.la/ignacio9266