What is Tesla Raven? In April 2019 Tesla introduced new versions of the Model S and the Model X- codenamed as 'Raven'- which included a new adaptative suspension system and an overall increase in range. In February 2020, Tesla announced new EPA range estimates for the new Model S and Model X Long Range Plus.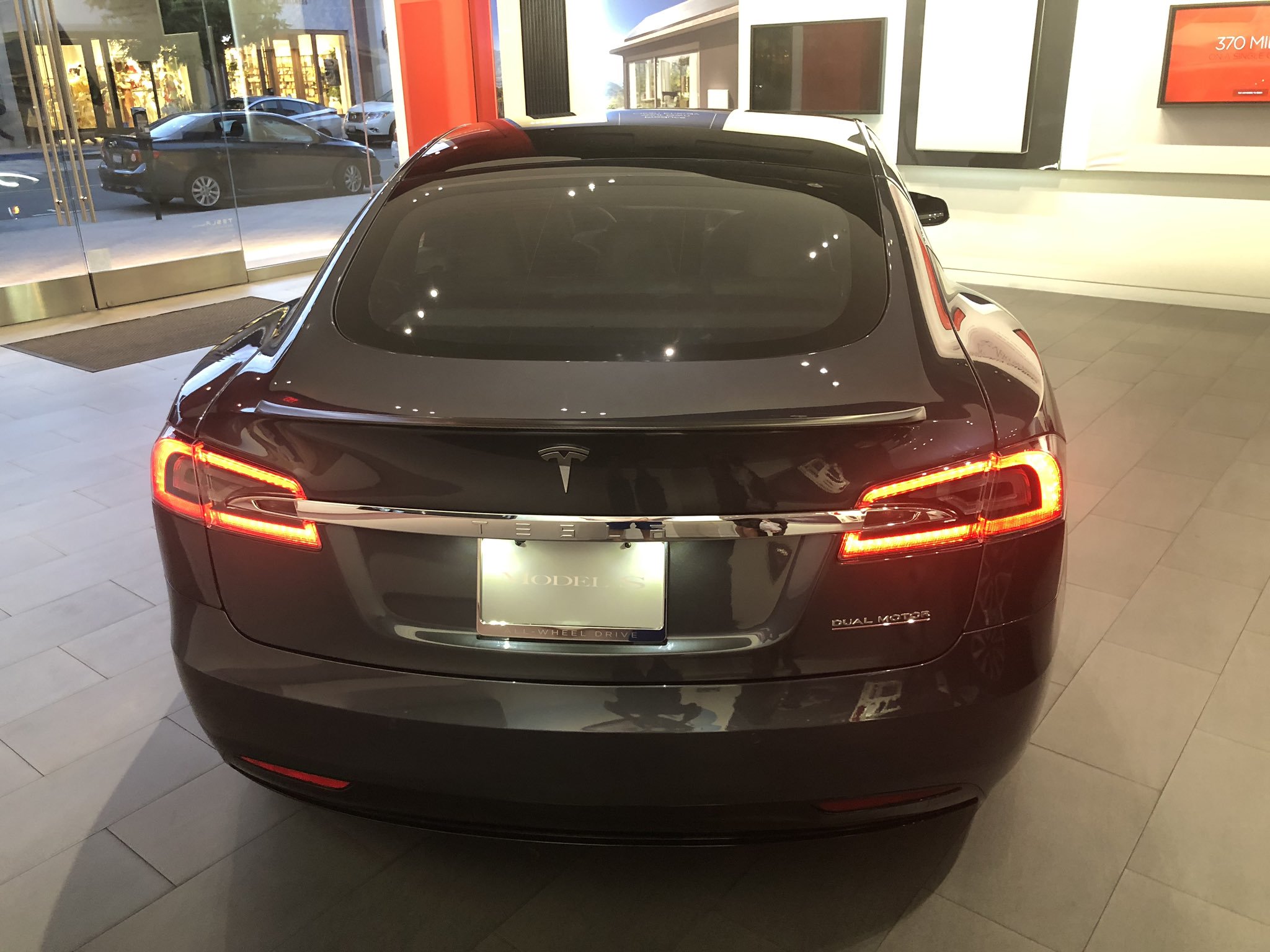 Picture taken by
@mortchad
at the Tesla store in Walnut Creek, CA
Unlike what many people think, the codename 'Raven' doesn't come from the bird but from an X-Men character called 'Mystique (Raven Darkhölme)'- quite a few Tesla robots in the Fremont center are named after X-Men characters, BTW- who can change her looks and adapt as she wishes.
But, what are the main changes introduced by Tesla Raven? Keep reading.
Range increase
The Raven Model S introduced a Long Range version that goes up to 370 miles per charge. The Performance version, formerly called the P100D, was also raised from 315 miles to 345 miles per charge. The Raven Model X also has a Long Range and a Performance version, both with over 300 miles of driving range (the former P100D was 289 miles per charge). Now, the Performance version comes with 305 miles per charge, and the Long Range with 325 miles per charge.
How did Tesla achieve this increment in range without a bigger battery pack? Tesla replaced the front induction motor with the more efficient motor of the Model 3. This new motor- at least for the Model S and the Model X- is what Tesla calls a permanent magnet synchronous reluctance motor. The combination of the two motors increased efficiency but without losing power, since one motor is optimized for power and the other for range.
Back in June, Tesla also enabled Raven Model S and Model X to use V3 Superchargers, enabling a top charge rate of 200 kW (not the 250 kW charge rate of the Model 3, but still a pretty good improvement compared to P100D that was 120 kW).
Adaptive suspension
Tesla's unique Adaptative Suspension of the Raven- build in-house- allows for two modes, Standard and Sport. As stated by Tesla Motors it's designed to offer an "ultra-cushioned feel when cruising on the highway or using Autopilot, and responsive, exhilarating confidence during dynamic driving."
This is not only a noticeable change making the rides smoother, since the new suspension adapts according to the wind, the road, etc. But it's also something that has been designed to be upgradeable through over-the-air software updates, for example, a few months after it was first introduced, Tesla released an upgrade to improve high-speed driving. From the release notes in August 2019: "Both Standard and Sport modes now have updated suspension damping algorithms to adapt better at speeds above 160 km/h (100 mph). To adjust Adaptive Suspension Damping tap Controls > Suspension. As always, please drive responsibly."
Should I buy a Raven Model S or Model X in 2019?
This is certainly a question that a lot of people are asking themselves, especially those with older hardware versions whose lease is ending soon. Well, it depends on what you're looking for, but our take is Tesla cars are going to keep getting better so you're never going to get to purchase the latest and greatest and keep it as the latest and greatest for long. Most likely the Model S Plaid version will come out in the summer of 2020, and the Model X one will have to wait till 2021. Having said that, let's look at some of the pros and cons in more detail:
Pros
Apart from the increased range and the new adaptative suspension, the Raven models also introduce the following improvements:
Seats have more cushion and are more comfortable
Acceleration is even smoother
And if you're coming from a Model S or Model X with MCU1 and HW1 or HW2, you will also get the latest technology which enables Sentry Mode, Full Self-Driving, backup camera in HD, Tesla Theater, and Tesla Arcade.
Cons
Raven models lack options available in prior iterations as leather, sunroof, and ventilated seats
No Autopark and Summon without purchasing Full Self-Driving
The long-awaited exterior refresh. If you're waiting for the Model S external refresh, stop waiting, it doesn't look like it's coming any time soon.
Accessories for the Raven Model S/X
Here are some top quality accessories accessories for your Raven Model S/X:
---
Have questions? Reach out at contact at tesletter dot com
Have you not ordered your Tesla yet? Use my referral code http://ts.la/ignacio9266