Easter eggs
Teslas can do many cool things, including hiding Easter Eggs. They manifest in multiple ways: dancing cars, games, sounds, Autopilot changing colors, and images in the media screen, are just a few of them.
Tesla Easter Eggs and other goodies can be found in the 'Easter Egg' Menu. It used to appear when you tapped on the Tesla 'T' logo in the main screen, it's now called Toybox and to access the it, you just need to tap the Toybox icon from the Application Launcher.
Pictures of Easter Eggs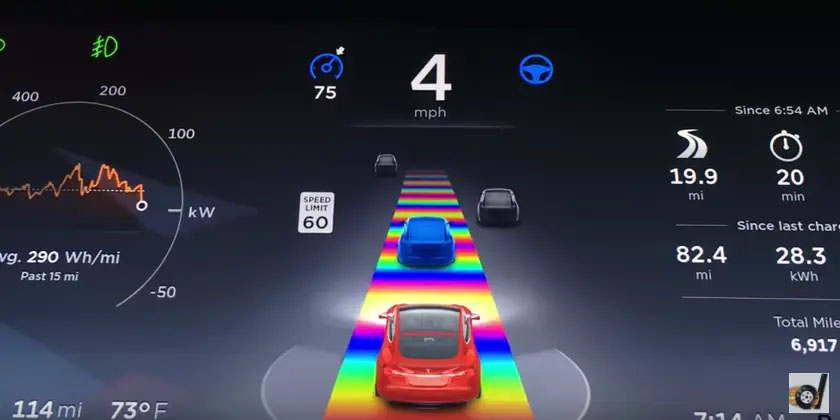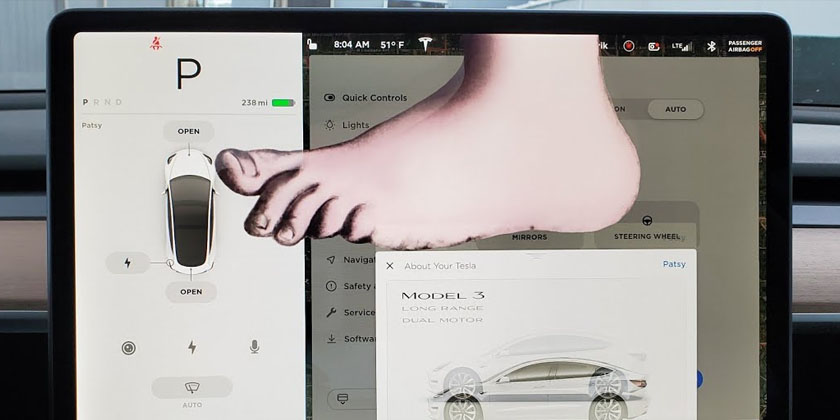 Videos about Easter eggs
James Bond Lotus easter egg on Tesla Model S
How to activate the James Bond Lotus Easter Egg on a Tesla Model S.
Monty Python Easter Egg
The new Tesla Easter Egg, Monty Python, Squashes v10 bugs.
Tesla Easter Eggs Model 3 2020
Today i'm reviewing a few of Tesla Easter eggs on the Tesla Model 3. While also reviewing a few features my subscribes mentioned to me.
Tesla's Back to the Future Easter Egg
The Canadian version of the Back to the Future Easter egg.
Top 12 Tesla Easter Eggs 2019
NEW All Top 12 Easter Eggs Secrets In A Tesla (Model 3 Model S Model X) - do you know them all?
Past Tesletter articles