If you've just got delivery of your Model 3 and are looking for some of the best accessories to consider buying, you've reached the right place. Also, congratulations on your new Model 3!
The following are products that we recommend because we really like them. We've either tried them ourselves or we have gotten good feedback about them by someone we trust. So please, enjoy: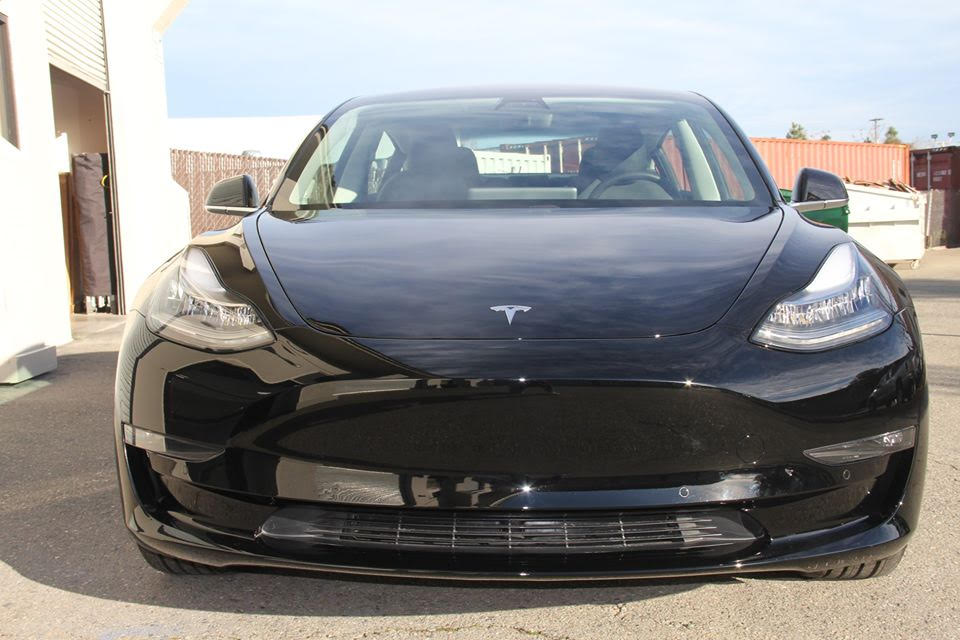 USB for Sentry and Dashcam videos

The top accessory I always recommend is a USB to be able to store and manage Sentry and Dashcam videos. There's no other way of watching the videos stored with event reports if you don't have a properly formatted USB plugged in your Tesla.

For iPhone and iPad, I recommend

SanDisk iXpand USB

. This is one of the fastest options (available since iOS 13.0) and it's compatible with the most popular mobile apps to watch and manage Sentry videos out there. A very good alternative to the iXpand (and very complete!) is

PureTesla's TeslaCam for iOS Bundle

. It comes ready to use and it doesn't only work with iPhone/iPad via a microSD reader and Lightning port adapter, but it's also compatible with Mac, PC and Android.

Wall charger adapters

This will change depending on your needs, your Tesla comes with a 110-volt charger, but that can only charge at 4 o 5 mph, so you may need extra chargers/adapters. Here's what we know and recommend for charging in the US:

NEMA 14-50. Recommended by Tesla (it came with our Model S when we got it in Dec. 2017). We can't use it at home since we don't have enough power to install this kind of power outlet. Also useful to charge at campgrounds.
NEMA 14-30. For chargers with less voltage, this is the one that came with our installation at home.
NEMA 10-30. If you already have a power outlet for your dryer in your garage, use this adapter to charge your Tesla. We like this one for when we're traveling.

DIY Chrome Delete Kit (and other vinyl wraps)

Premium vinyl quality, top notch customer support.

TesBros' DIY Chrome Delete Kit

currently has a special offer and you can get it for just $139.95 (you won't find a better price!). They also have lots of other premium quality vinyl wraps (center console, dashboard, door sill, you name it!).

Emergency tire repair kit

Since we don't have a spare tire in our Tesla, and even though Tesla has Roadside Assistance available 24 hours a day, 365, carrying an emergency tire repair kit is never a bad idea. We have

this one from Slime

.

All-weather mats

Screen protector

It aligns perfectly with the Tesla Model 3 touchscreen, matte-finished, and it's made of anti-glare, scratch-resistant tempered glass.

Sold by Elon Accessories

.

Air Freshener

I don't own a Model 3 but people rave about Scent Wedge's air freshener. It's exclusive designed for the Model 3, all of the scents are natural and earthy, and there are many

many options and bundles available

.

Wireless phone charger

A really nice to have, especially if you spend a lot of time in your car. Check out

Jeda's wireless pad

to charge your phone.

Trunk organizer

Evannex's trunk organizer

provides a partitioning system so you can make the most out of your Model 3's trunk space. Awesome accessory to avoid the clutter and keep your stuff organized.

(Also, use the code 'TESLETTER' at checkout to get $10 off any order of $100 or more at Evannex).

Door and emergency lever label set

License plate mount

LivingTesla's SnapPlate

is a fast, easy-install, easy-remove, tool-less, paint-safe, grille-safe, radiator-safe, Autopilot-safe front license plate mount for the Tesla Model 3.
Have questions? Reach out at contact at tesletter dot com
Have you not ordered your Tesla Model 3 yet? Use my referral code http://ts.la/ignacio9266