Decals
Blog posts related to Decals
February 11, 2020
HOV/CAV stickers are famous for not being easy to remove without damaging the paint, we have some suggestions for you to apply them before it's too late. And if it's already too late, we also have some ideas for you to remove them safely.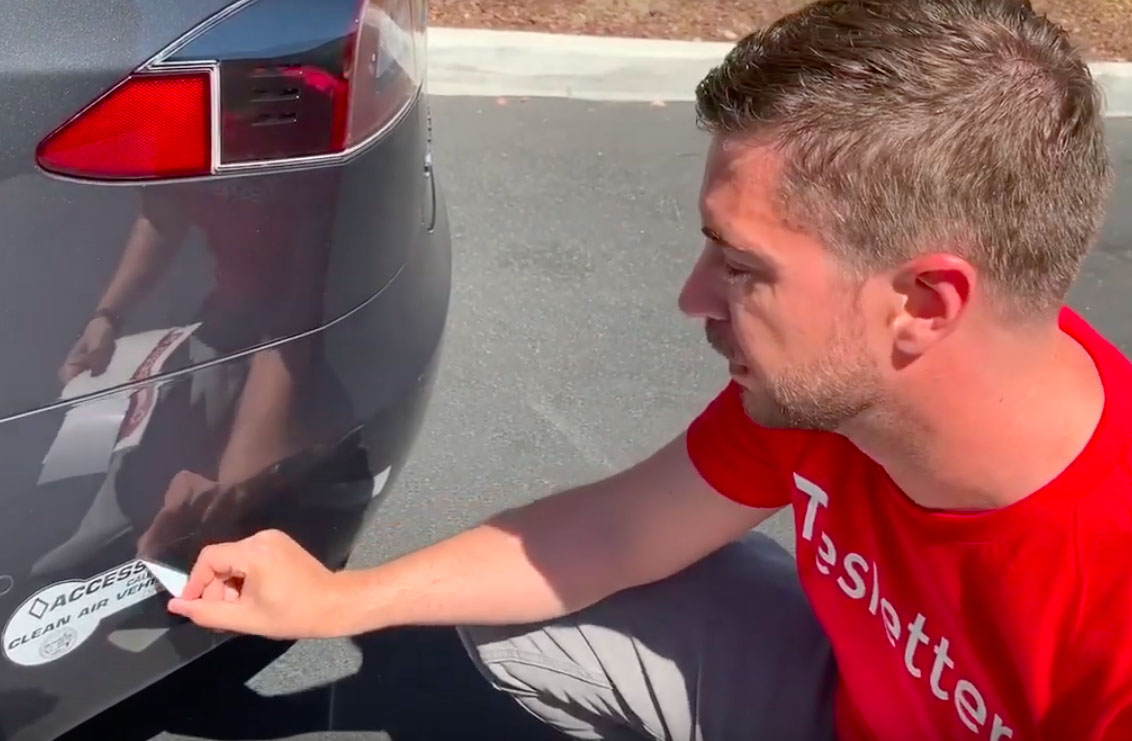 Videos about Decals
Best way to apply and remove Clean Air Vehicle decals
Clean Air Vehicle (CAV) decals are designed so it's not easy to remove them. When it's time to replace them, it's hard to do so without damaging the paint. Watch the video to learn how to remove your HOV stickers without damaging your Tesla.
Past Tesletter articles
As of January 1, 2019 the Clean Air Vehicle Decal program will be extended until January 1, 2022. Vehicles with a Clean Air Vehicle Decal originally issued between January 1, 2017 and December 31, 2018 are elegible to participate.
Read more: Reddit
From issue #3