Update April 6th: Tesla just started rolling out 2020.12.5 which introduces 'Dashcam Viewer' and 'Out of order Supercharger stalls'.
Update March 27th: 2020.12.1 started rolling out on March 25th and seems to only contain minor bug fixes and undocumented changes. Release notes remain the same as in 2020.12 and 2020.8.1.
Our Model S just finished downloading the update 2020.12, which means we're officially skipping version 2020.8.1.
It has started rolling out today, with 50 downloads a few hours ago and already over 200 according to Teslafi.
2020.12 Release notes
Here's a picture of our release notes, freshly downloaded: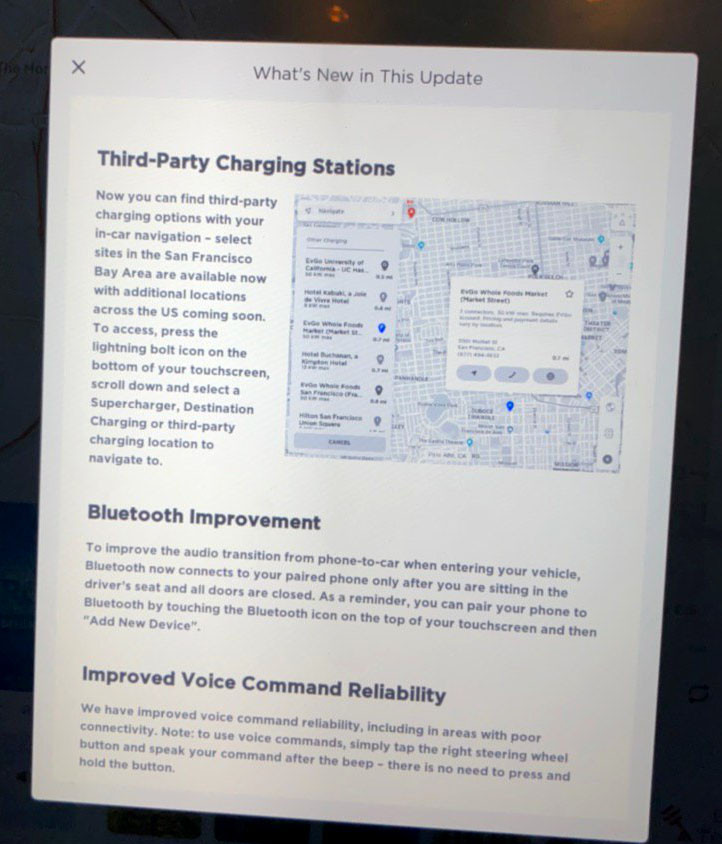 Even though it's almost 700 MB of an install, compared with the previous update, there isn't really anything new. Showing the third-party chargers it's going to be really good, particularly in areas where the Supercharger network is not as good as in the United States yet. The Bluetooth improvements are nice too, I don't use Bluetooth for music that much anymore- since there's an integration with Spotify- but I do use it for the text messages and my partner gets very confused every time he's driving and I get a new text message 😂
This version also fixes a bug introduced in 2020.8.1 which caused the Model S to show 999 miles of range and also brought back the nose cone. Well, they fixed the range- which was a cosmetic bug anyway- but apparently I still get to enjoy the vintage look 🙈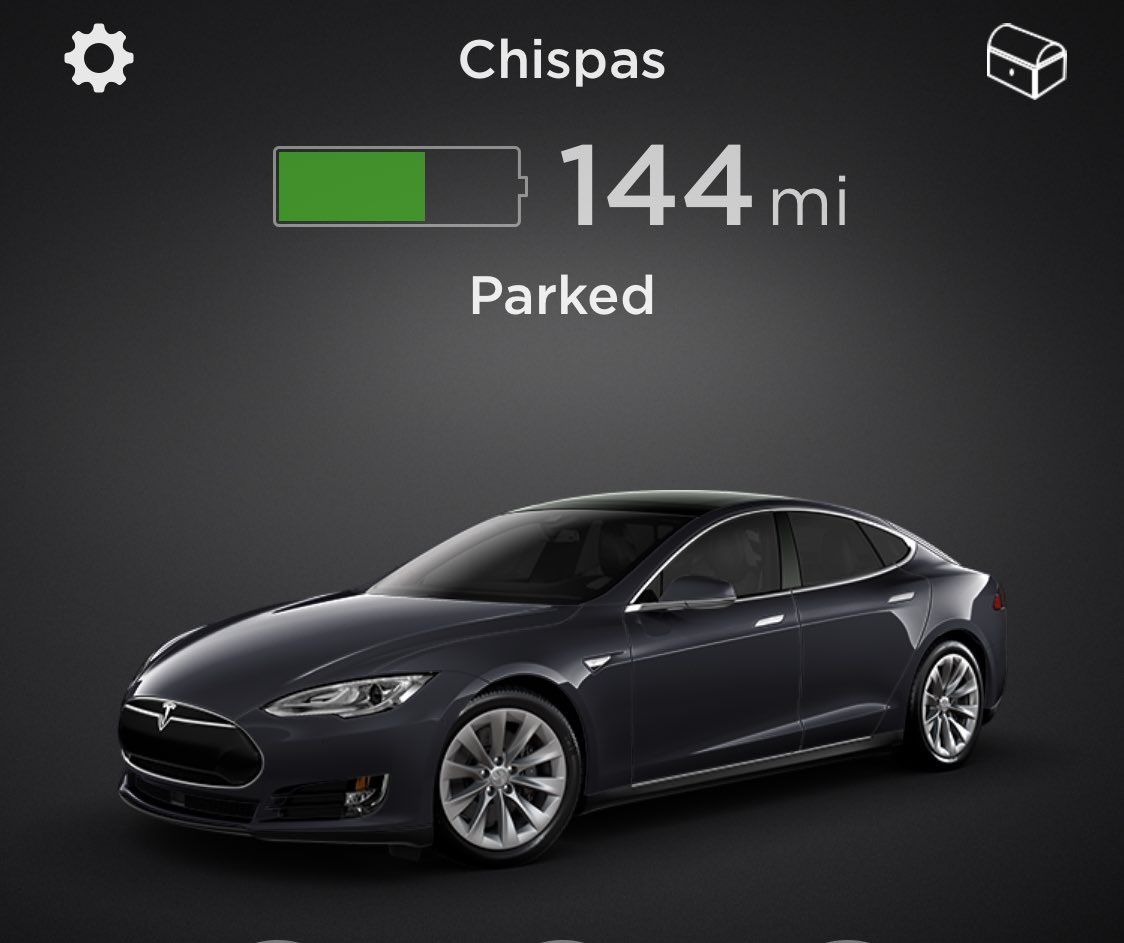 Who is getting what
In case you didn't see this, we put together a chart for the 2020.8.1 update with the main new features an enhancemnets distributed according to different Models and Autopilot versions, it stays the same for 2020.12: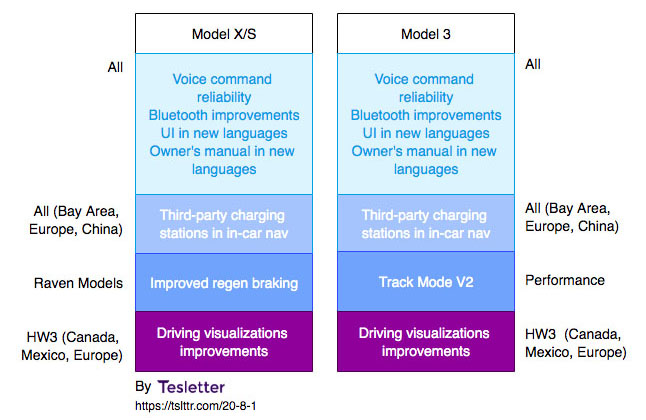 Have questions? Reach out at contact@tesletter.com
Have you not ordered your Tesla yet? Use my referral code http://ts.la/ignacio9266