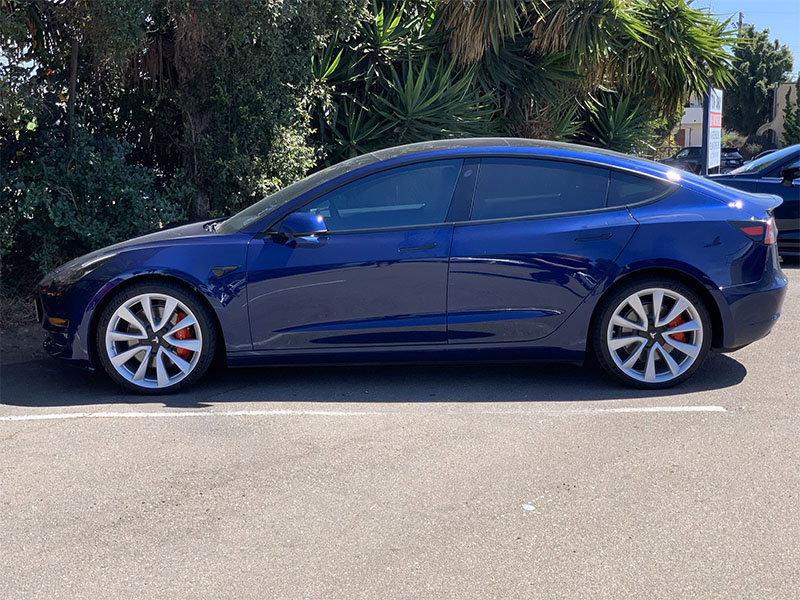 Sunil (@tesla_unplugged)
---
This is part of our 100 issue celebration publication where we pay tribute to the Tesla community by sharing just a few of the stories that brought us all here.
---
Hi, my name is Sunil (@tesla_unplugged) and I have a Performance Model 3 called TARDIS.
The first time I drove a Tesla...
I was living in Chicago at the time. It was 2016, and I saw that I could get a test ride in a Model S. My expectation for the car was extremely low. I didn't know much about it other than the S was out of my price range. Everything about the car blew my mind. And when we turned Autopilot, I knew I needed this car. Shortly later, Tesla unveiled the Model 3. I immediately put down a deposit.
Favorite thing about my car
Navigate on Autopilot. It makes my commute so much easier!
Least favorite thing about my car
Door handles on the Model 3. It's a user experience issue. People still struggle to get in and out of my car.
I wish my Tesla had...
Multi-waypoint navigation.
My favorite accessory
TeslaBros Chrome Delete
If I could ask Elon Musk one question, that would be...
What can I do the help with Tesla with day to day experience? What's the best way to provide feedback?
Why Tesla?
For me, it's the first car I've owned that gets better over time. My car received 36 over the air software updates in the past 17 months. The car I took delivery has evolved for the better over time. I feel safe in this car, and Autopilot makes traveling stress-free!