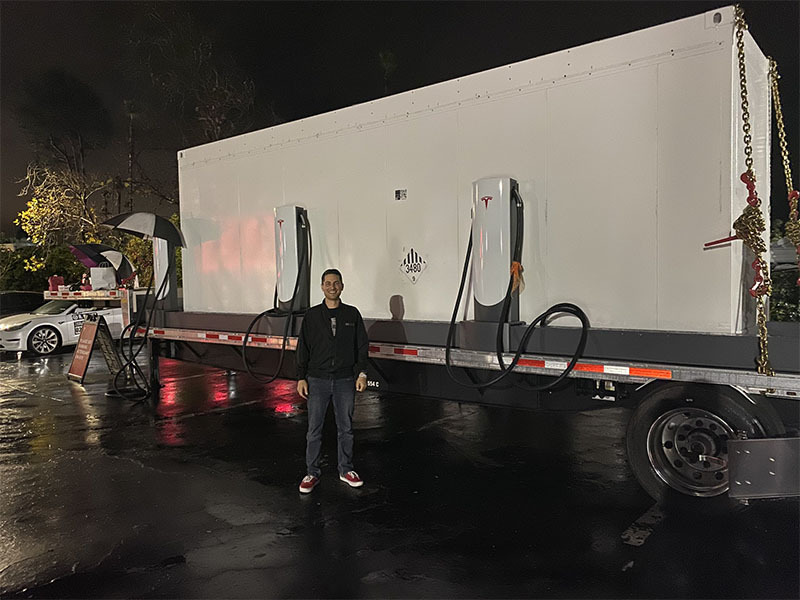 Sofiaan (Third Row Podcast)
---
This is part of our 100 issue celebration publication where we pay tribute to the Tesla community by sharing just a few of the stories that brought us all here.
---
Hi, my name is Sofiaan (Third Row Podcast) and I have a P3D and a P100D Model S with Ludicrous speed called Serendipity and Perfection.
The first time I drove a Tesla...
Life changing. 8/20/2013 test drive at Tesla Century City in a Model S.
Favorite thing about my car
Precision of speed control.
Least favorite thing about my car
FUD
I wish my Tesla had...
Full Self-Driving (FSD)
My favorite accessory
Tesmanian's accessories
If I could ask Elon Musk one question, that would be...
Really depends on the context/situation. I have a whole list of questions constantly. For example, I would ask him right now more details on Giga Texas and about the capital raise. Also, discuss the solar glass roof and 'company talk' over in Buffalo.
Why Tesla?
We did a whole podcast episode on this: https://youtu.be/GZGaVyMrqsk