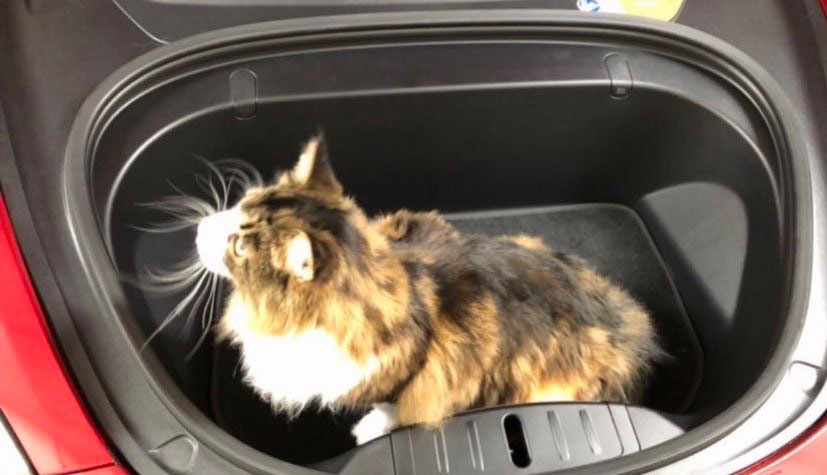 Susan (@mojosusan)

---
This is part of our 100 issue celebration publication where we pay tribute to the Tesla community by sharing just a few of the stories that brought us all here.
---
Hi, my name is Susan and I have a Model 3 called Ziggy Stardust.
The first time I drove a Tesla...
It was my Model 3 when I picked it up. It was even more amazing than I could have fathomed. Like a spaceship.
Favorite thing about my car
The glass roof, sound system, AP, that it is vegan & so safe.
Least favorite thing about my car
N/A
I wish my Tesla had...
#catmode & that the trunk opened & closed with a button like the other models.
My favorite accessory
TeslaBros' Frunkpuppy stickers
If I could ask Elon Musk one question, that would be...
Does he love #frunkkitty?
Why Tesla?
It's the best car, most extensive charging network, safe, beautiful, no emissions, vegan & fun!