One of the cool things we learned about the Model Y way before deliveries started, but after its presentation in March of 2019, was that it would come with a tow hitch for carrying bikes, camping gear, coolers, snow equipment, and even towing a trailer.
Now, if you're a Model Y owner and are considering the hitch tow, the question is… Should you pay $1,000 for Tesla's tow package or is the aftermarket $300 tow hitch good enough?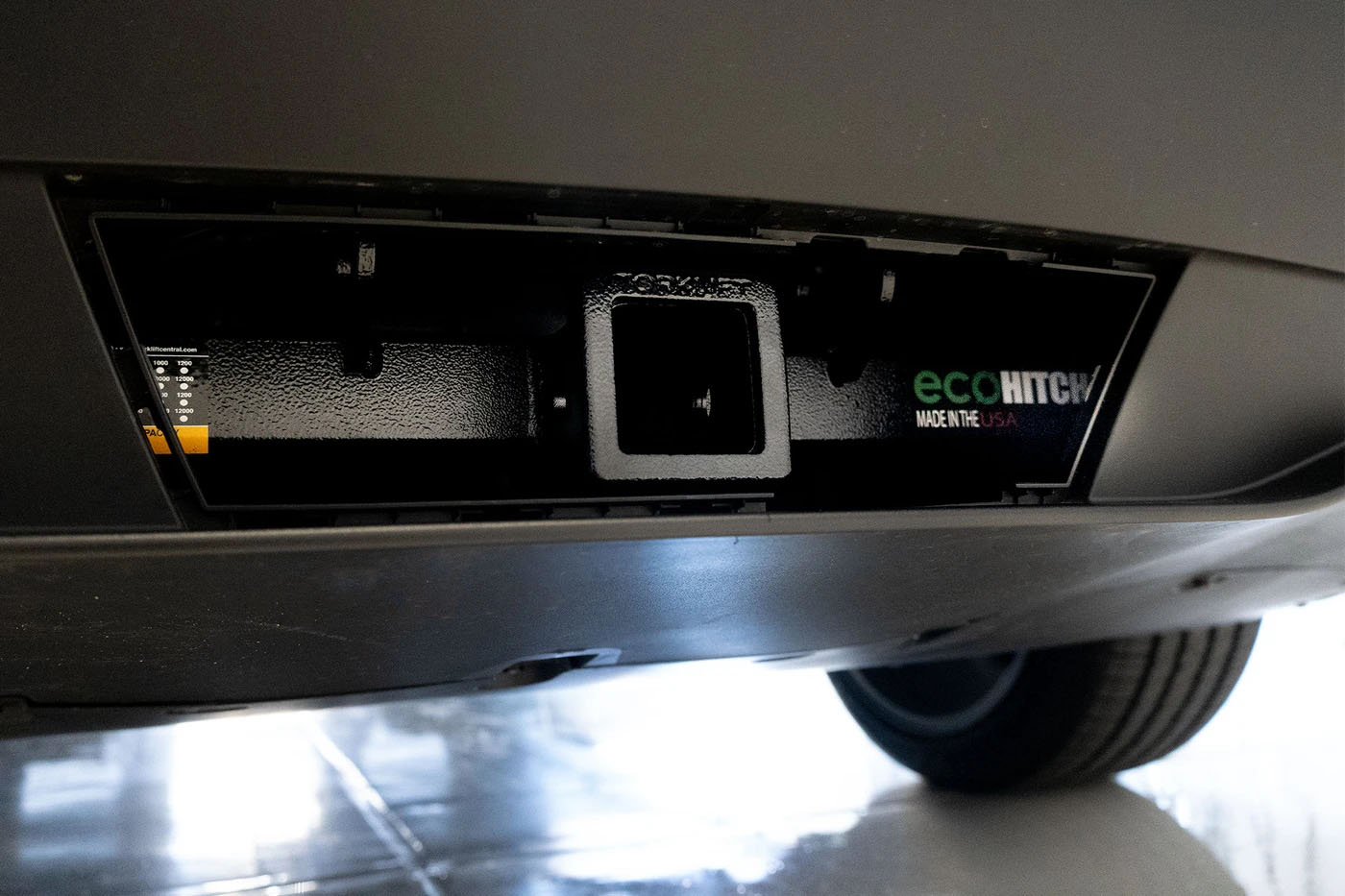 Photo source: Teslarati
They're both rated at a 3,500 lbs of towing capacity and 350 lbs tongue weight capacity with all wheel configurations.
Tesla's tow package comes with the following, priced at $1,000 ($1,200 if you purchase it after delivery):
Metal tow bar with 2 inch receiver
Factory wiring harness
Tow mode software
Installation
The EcoHitch by Torklift Central comes with the following, priced at $300:
Metal tow bar with 2 inch receiver (standard) or 1.25 inch receiver
Option to purchase a wiring harness separately (~$175)
Step-by-step instruction pamphlet
In this video by our friends at Living Tesla, they explain the main differences between the two and recommend which one to get depending on your needs:
If you decide to go with the aftermarket tow hitch for your Model Y and need a step-by-step guide on how to install it, check out iTesla's video. He also covers the trailer wiring in this other video.
Have questions? Reach out at contact@tesletter.com
Have you not ordered your Model Y yet? Use my referral code http://ts.la/ignacio9266