We just finished applying our DIY Chrome Delete Kit to our Model S and we're in love with how it looks. Next is to make sure that when we clean the car we do it properly so the vinyl doesn't get damaged. In that sense, hand washing it is probably the best idea. However, if you decide to use other methods to wash your Tesla, here are a few things you should know.
Hand washing is best
My preferred method for washing our cars is the two bucket system, so I'll definitely keep using this method to wash our Model S now that I have the chrome delete on it too. I personally like it because you don't use a lot of water or product- 2 gallons of water per bucket, so only 4 gallons per wash- and it doesn't feel messy since you clean your car by sections. If you're not familiar with this method, check out this video from TeslaRaj about the 2 bucket rinseless system.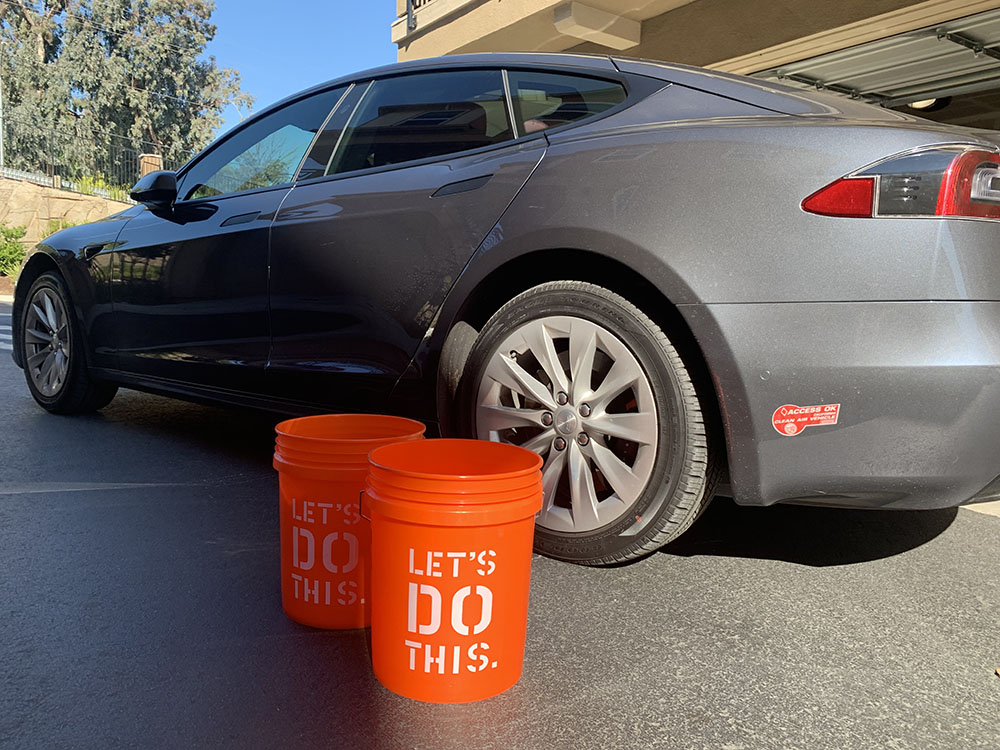 In my case, I usually do fewer steps, my favorite non-rinse product is ONR (and it lasts forever!), and I use two grit guards (one in each bucket) to keep the residues at the bottom. I like these microfiber towels (people usually recommend the ones from Chemical Guys) and I usually remove the bugs just fine soaking the area with water and the same ONR product.
Pressure washing
You can use pressure washing with a chrome delete but if you, do take into account that applying too much pressure can damage the vinyl. If you decide to pressure wash your chrome deleted Tesla, the PSI should be below 2000 and the water temperature should be below 80 F to avoid any damages.
It is also best to use a 40 degree wide angle spray at least 1 foot away from the vehicle.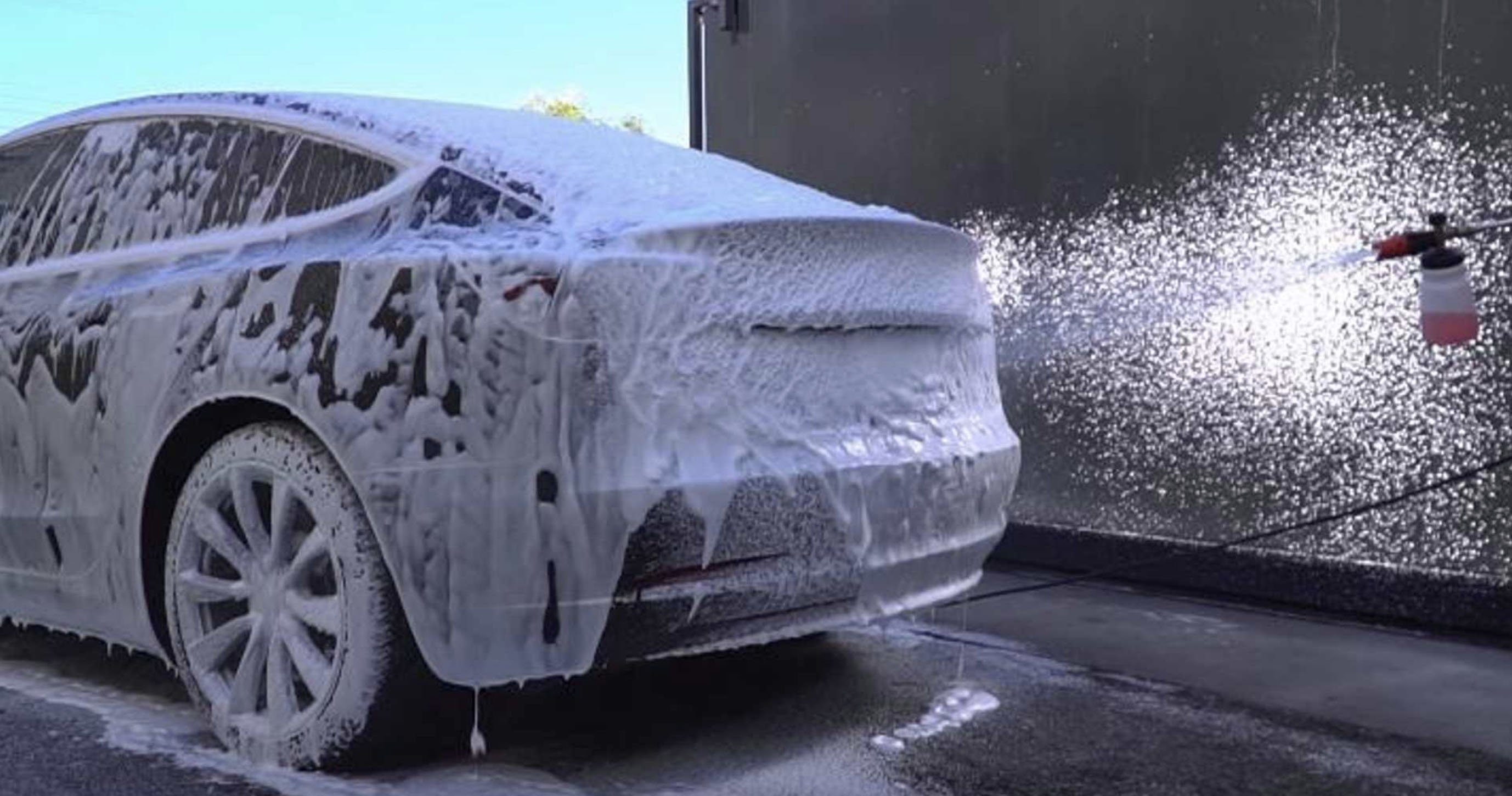 Image source: InsideEVs.com
What other products to use
If you use detergents, make sure they are liquid and non abrasive.
To remove bugs, as I said, I normally use just water and ONR, but you could use a bug remover as well.
And finally, it's always good to have a quick detailer with you in the car, that way you can just touch up your car as needed and make the clean nice look last longer.
---
We're partnering with TesBros to help spread the word about their amazing discounts on the Chrome Delete Kits. Use the code 'TESLETTER' at checkout to get an extra 10% off:
---
Have questions? Reach out at contact@tesletter.com
Have you not ordered your Tesla yet? Use my referral code http://ts.la/ignacio9266