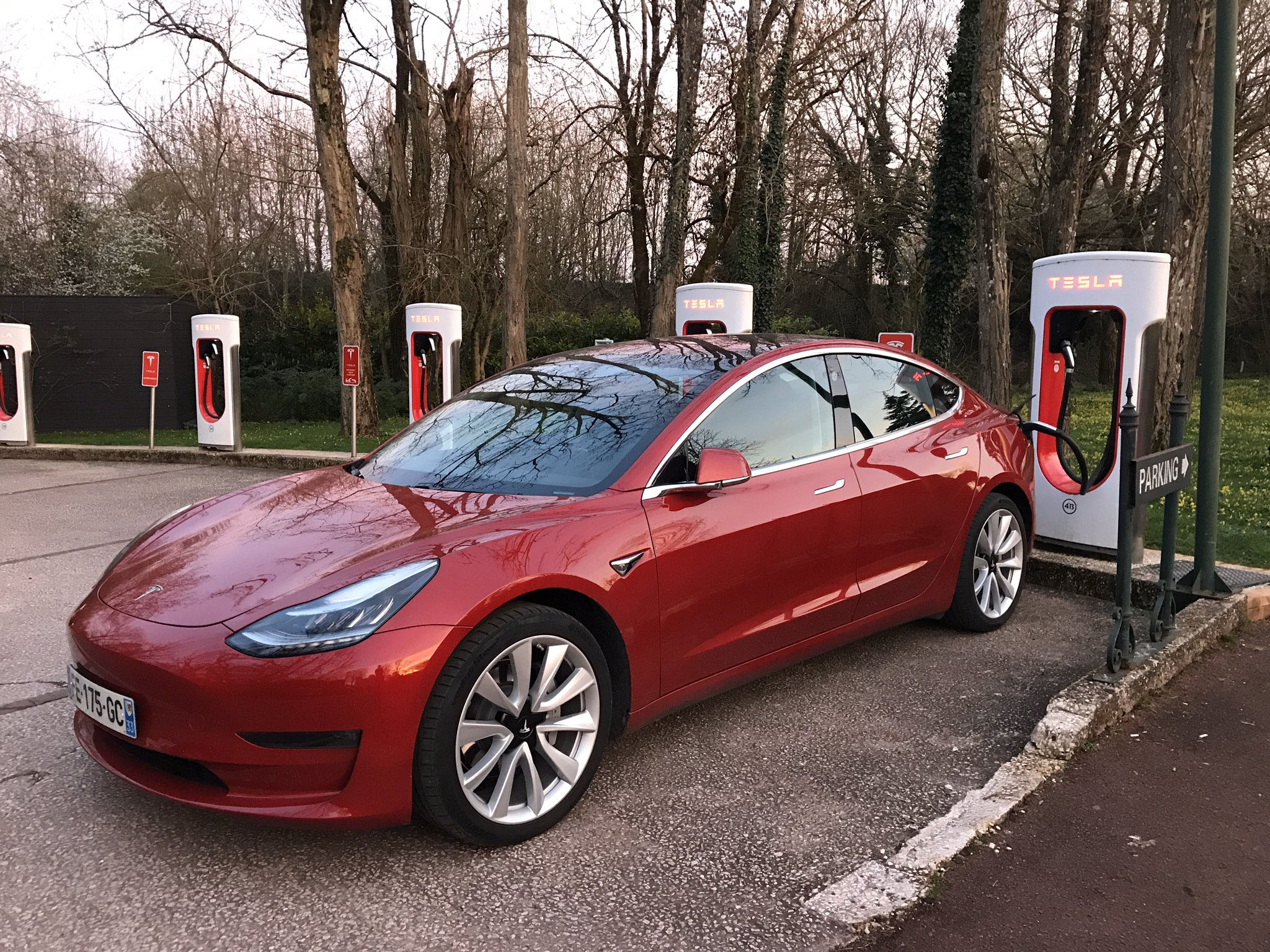 TeslaStars

---
This is part of our 100 issue celebration publication where we pay tribute to the Tesla community by sharing just a few of the stories that brought us all here.
---
Hi, I'm TeslaStars and I have a Tesla Model 3 Long Range Dual Motor with Acceleration Boost called Aldébaran.
The first time I drove a Tesla...
April 2015 when Tesla opened the Bordeaux store. Model S 85. I loved the silence and absence of vibration that make such a big car move in a surreal way. I drove like a snail for most of the rest because I wanted to test TACC (never used one before). At the end of the drive, I overtook a car by punching the accelerator, even if I was expecting a huge torque I was blown away nevertheless.
Favorite thing about my car
One pedal driving.
Least favorite thing about my car
Emergency door release: most people use it the first time because the open button is not really intuitively placed.
I wish my Tesla had...
Air suspension.
My favorite accessory
Game controller: Logitech F310
If I could ask Elon Musk one question, that would be...
What's beyond the simulation?
Why Tesla?
Without Tesla there would be ZERO electric car for sale on the market today. Model 3 is the Most Important Car Ever because it makes EV mainstream and will soon be the first mass market robotaxi fleet.