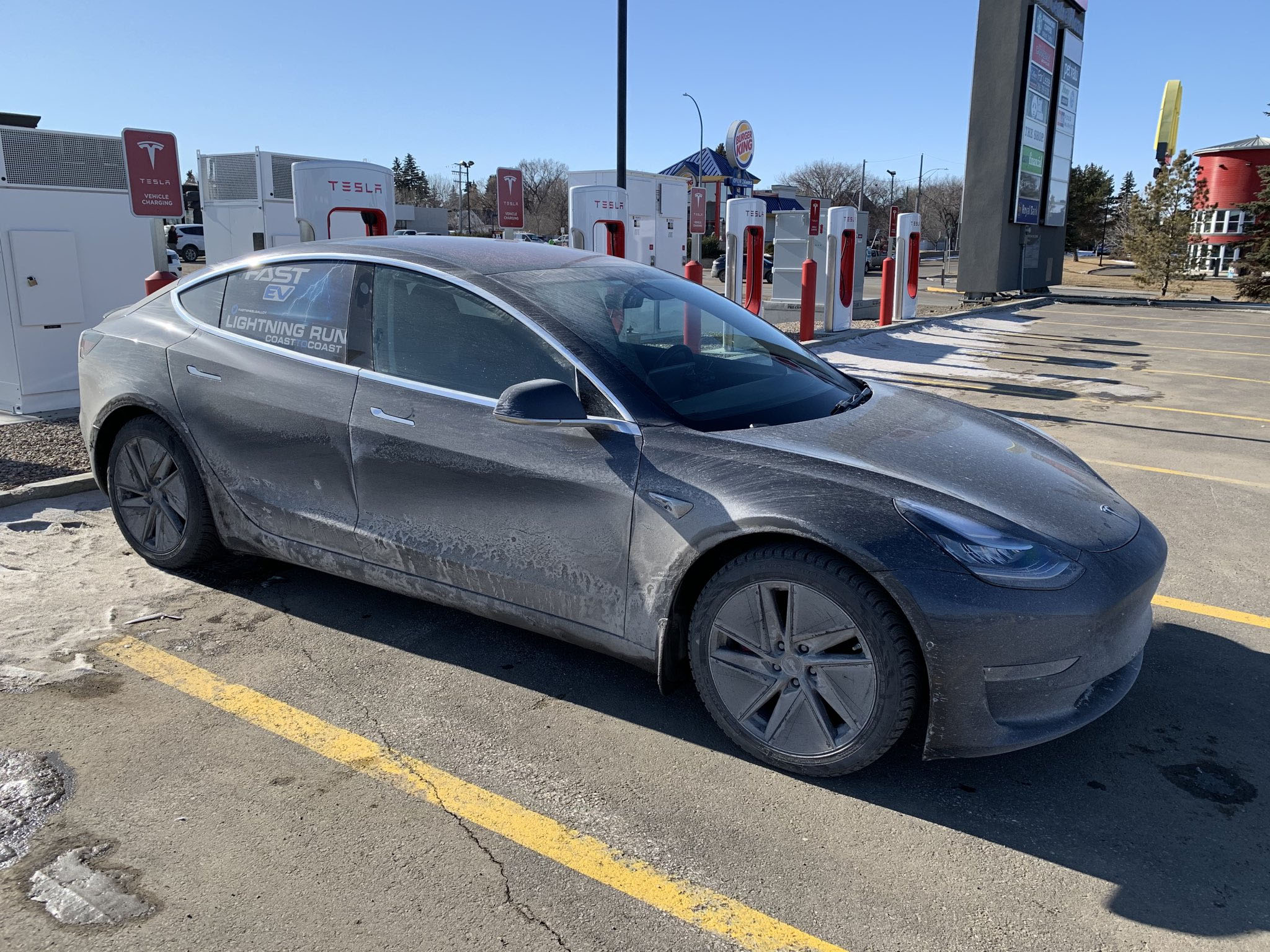 Ian (Mad Hungarian)

---
This is part of our 100 issue celebration publication where we pay tribute to the Tesla community by sharing just a few of the stories that brought us all here.
---
Hi, my name is Ian and I have a Performance Model 3 called Magneto.
The first time I drove a Tesla...
Test drive of a Model S P85D at Tesla Montreal in fall of 2015. It was mind blowing, couldn't square the experience of the absolute silent drivetrain with the ferocity of its acceleration. Like Space Mountain has somehow been turned into a thing you can drive on the streets.
Favorite thing about my car
The ease with which it delivers huge amounts of performance so effortlessly. Never had a car that I could drive so far so fast with so little fatigue. You never want to get out of it!
Least favorite thing about my car
The side view mirrors, they really need a wider angle view to help cover blind spots.
I wish my Tesla had...
Waze alerts integrated directly into the navigation screen!
My favorite accessory
I won't say my wheels because that's waaaayyyy too self-serving, but otherwise my favourite so far is the one I don't have... yet! The MPP Sports Coilover suspension kit.
My second favorite accessory
Mad Hungarian's Evolvewear
If I could ask Elon Musk one question, that would be...
The Performance Model 3's acceleration is obviously excellent, but the initial launch feels softer than a Model S P85DL, which is similarly quick to 60 mph. Is this due to software limiting for durability, or just the difference in the low end torque output of the rear PPM-SR motor vs the AC-synchronous motor in Model S?
Why Tesla?
They were the first car company to offer a sustainable powered choice that not only met every demand a diehard enthusiast like myself could have, it exceeded them by miles. I still consider it something of a miracle.