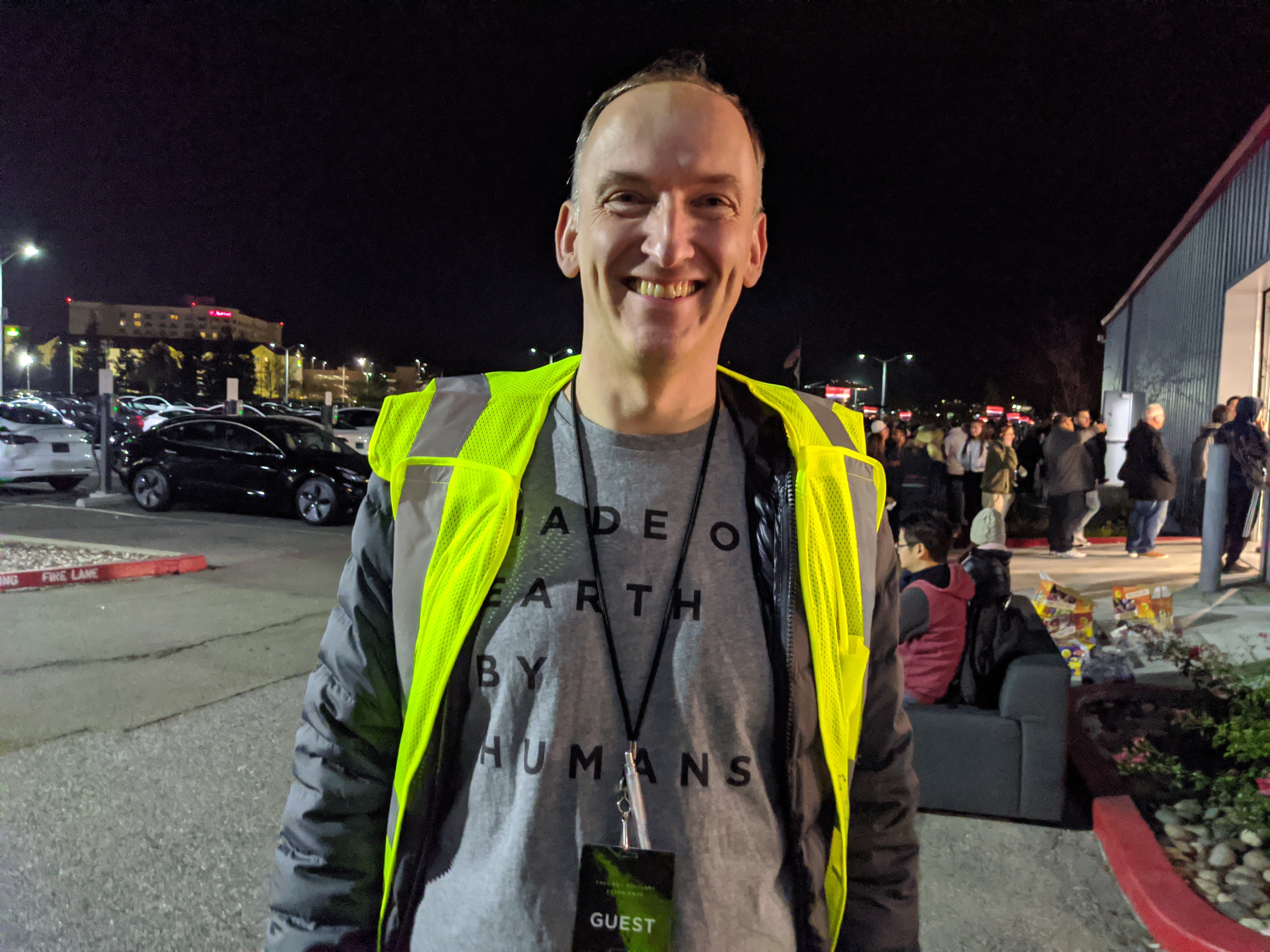 Fred (MoreTesla)

---
This is part of our 100 issue celebration publication where we pay tribute to the Tesla community by sharing just a few of the stories that brought us all here.
---
Hi, my name is Fred (MoreTesla) and I have a Model 3 called Patsy.
The first time I drove a Tesla...
A few months after I ordered my Model 3, one of the show rooms had a surprise invite only test drive event. I hung around long enough that, even though I didn't have an invite they let me take a really quick drive around the block. It wasn't enough time to get to know the car, but I was really glad the nice folks at Tesla let me have a go at it! Fast forward and I've drive 20k+ miles after a year and a half, and still love to drive it every time. Don't want to drive anything else.
Favorite thing about my car
Amazing powertrain. Drives smooth as butter! Also, software updates are awesome. Car just keeps getting better.
Least favorite thing about my car
I wish it had a third row, even if we'd only use it sometimes.
I wish my Tesla had...
Too many good ideas to choose from: https://MoreTesla.com/
My favorite accessory
Tesla all weather floor mats
If I could ask Elon Musk one question, that would be...
How can I make MoreTesla.com more useful/helpful?
Why Tesla?
Best product I've ever owned. Not just best car. Best product. Period. Also, Tesla is not only creating a better future through its products, but is driving change across the transportation and energy sectors.