Theater
Tesla Theater allows you to watch movies, TV shows, and videos in your car. Media Control Unit version 2 (MCU2) is required in order to be able to enjoy Tesla Theater. Premium connectivity is also needed.
Tesla Theater gives Tesla owners access to Netflix, YouTube, Hulu and a growing list of video tutorials. New services such as Disney+, HBO Go, Twitch, and Comedy Central, amongst others, are expected to be integrated soon.
Blog posts related to Theater
January 14, 2020
Tesla Theater lets you watch movies, TV shows, and videos in your car. It's available in all cars with Media Control Unit 2 (MCU2) and it requires Internet connectivity. Here's all you need to know about how Tesla Theater works and which models have access to it.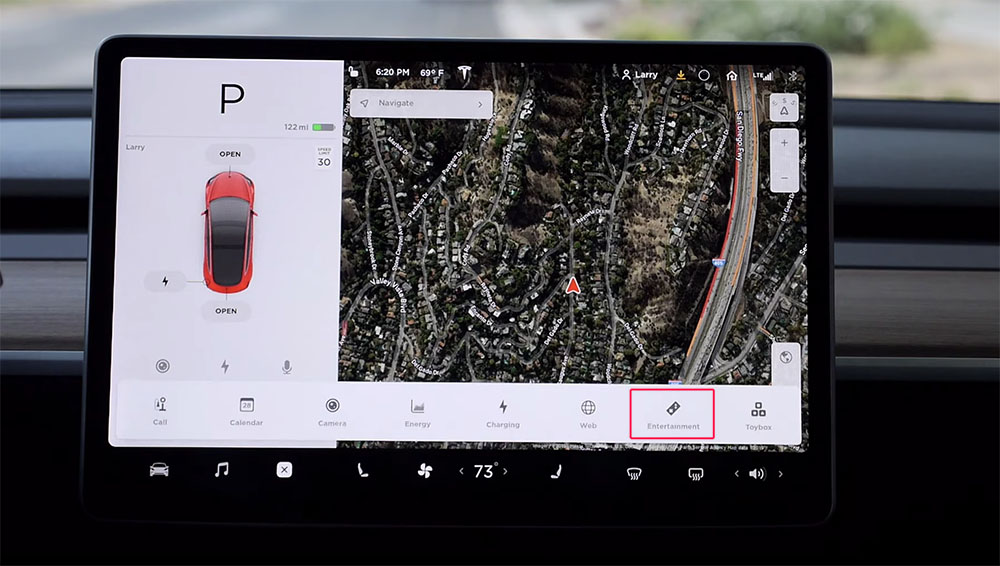 Past Tesletter articles
We know that the Tesla browser supports a lot of different services but it's always good to have a separate app to access them directly instead of having to use the workaround. Greentheonly has found a bunch of icons in the new software that hint that more services will be added. The icons found are Comedy Central, Crunchyroll, Twitch, HBO, Mixer, and Youku.
Read more: Twitter
From issue #89