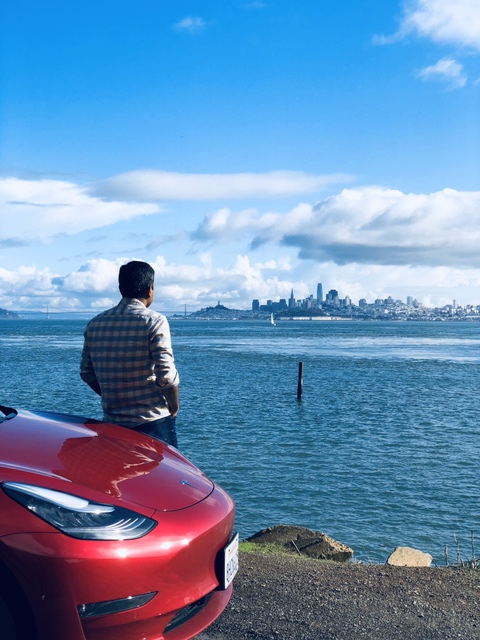 Ram (ElonAccessories)
---
This is part of our 100 issue celebration publication where we pay tribute to the Tesla community by sharing just a few of the stories that brought us all here.
---
Hi, my name is Ram and I have a 2018 LR RWD Model 3 called REBEL.
The first time I drove a Tesla...
I test drove a Model X at Santana Row. Couldn't believe the minimal interior and powerful, comfortable drive.
Favorite thing about my car
Technology- driver profiles, controls (door and window lock that are super useful with kids), OTA updates etc.
Least favorite thing about my car
Insurance - too high.
I wish my Tesla had...
Waypoint navigation.
My favorite accessory
Jeda Wireless Pad
My second favorite accessory
ElonAccessories CarTray
If I could ask Elon Musk one question, that would be...
How do you manage your sleep. Dude seems to never sleep yet is so energetic.
Why Tesla?
Investment in my and my kids future through clean energy driving.