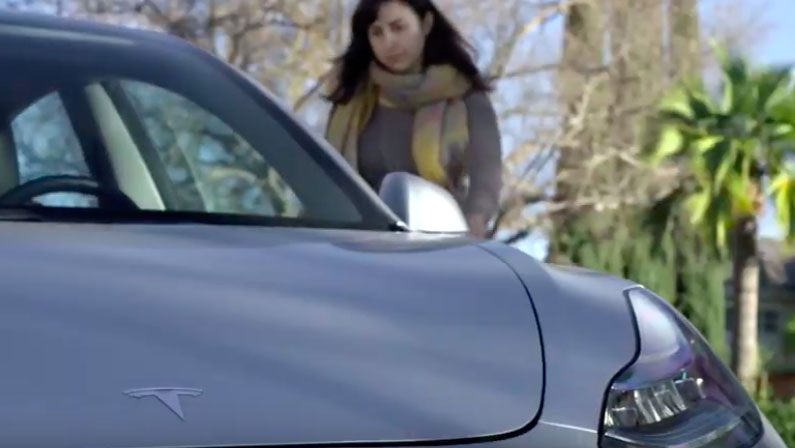 Isabelle (Jeda)

---
This is part of our 100 issue celebration publication where we pay tribute to the Tesla community by sharing just a few of the stories that brought us all here.
---
Hi, my name is Isabelle (Jeda) and I don't own a Tesla but at Jeda we rent Model 3s all the time and I get to drive them :)
The first time I drove a Tesla...
First time I drove a Tesla was in 2014 and it was incredible. It was a Model S, owned by a family friend. I loved it, but it seemed very out of reach. In 2017 I drove a Model 3 and was hooked. It was my style, minimal and felt like a totally new experience.
Favorite thing about my car
The charging networks. The updates. The minimal design and attention to details. I think the aesthetics are really well thought-out. Generally, I feel safer when I drive a Tesla than not.
Least favorite thing about my car
Hard to answer because I don't own one per se, but based on what I've seen with friends/family it may be the service center calls and fixing issues. My best friend has one of the first VIN's and her car has been in the shop for 9 months out of the year in 2019.
I wish my Tesla had...
Air suspension.
My favorite accessory
Jeda accessories
If I could ask Elon Musk one question, that would be...
If he has plans on working on designs for a bus for mass transport? LA is really clogged with cars, and alot of people who can't afford a new vehicle/any vehicle rely on public transport, which while better than normal iCE cars are insanely polluting. He's done the semi, the cyber, Models S,X,3,Y, and it would be great to see something geared for mass transit if at all possible.
Why Tesla?
Inspired by companies that take huge risk, and make huge advances.