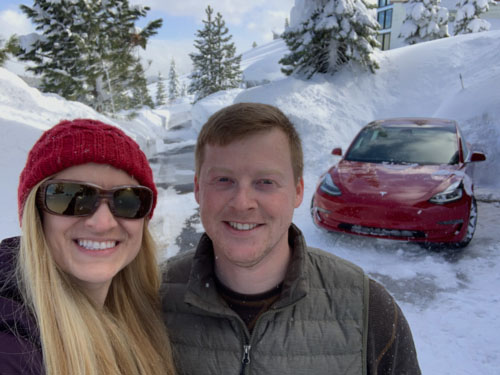 Charlie (Tesla Owners North Bay)

---
This is part of our 100 issue celebration publication where we pay tribute to the Tesla community by sharing just a few of the stories that brought us all here.
---
Hi, my name is Charlie (Tesla Owners North Bay) and I have a Model 3 LR AWD called Eve.
The first time I drove a Tesla...
In July 2018 we went to the Tesla store and test drove a Model S P100D. I was amazed at how quiet and smooth the car was. It was our first time driving an EV and instantly knew I had to have one.
Favorite thing about my car
One-pedal driving.
Least favorite thing about my car
The amount of road noise in the Model 3.
I wish my Tesla had...
Ability to answer/end phone calls via steering wheel controls in the Model 3.
My favorite accessory
Jeda Wireless Pad
If I could ask Elon Musk one question, that would be...
When is Plaid powertrain going to be released?
Why Tesla?
Range. Technology. Commynity. S3XY.