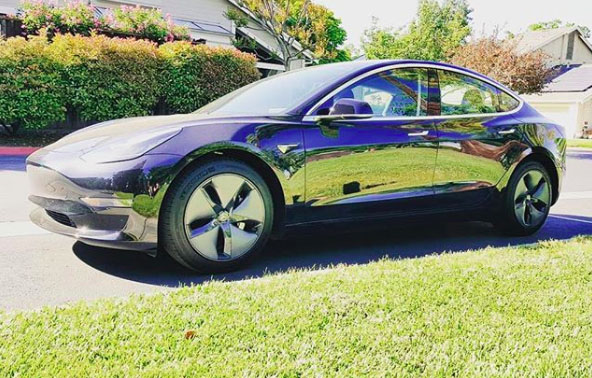 @AusMumTesla
---
This is part of our 100 issue celebration publication where we pay tribute to the Tesla community by sharing just a few of the stories that brought us all here.
---
Hi, I'm @AusMumTesla and I have a Tesla Model 3 2018 LR RWD called Toothless.
The first time I drove a Tesla...
My husband brought home a Model X in 2017 from the Tesla Plant - I loved it and said I want one. He said no you cant have one ha ha
Favorite thing about my car
The way it makes me feel when I drive it (or it drives me) - its hard to explain as I have never felt this way about a car. I kind of humanise it I guess as its so smart and I talk to it all the time, maybe I am crazy but I dont care :-)
Least favorite thing about my car
The colour I wish we had got anything but Obsidian black!
I wish my Tesla had...
Power lift trunk and frunk - I don't mind most the time but sometimes it would be handy.
My favorite accessory
Get Jeda Wireless phone charger
If I could ask Elon Musk one question, that would be...
RDo you ever switch off and if so what do you do to disconnect therefore enabling you to spend quality/uninterrupted time with your family and kids?
Why Tesla?
We are believers in the mission - we moved around the world for Tesla so driving one was a no-brainier!