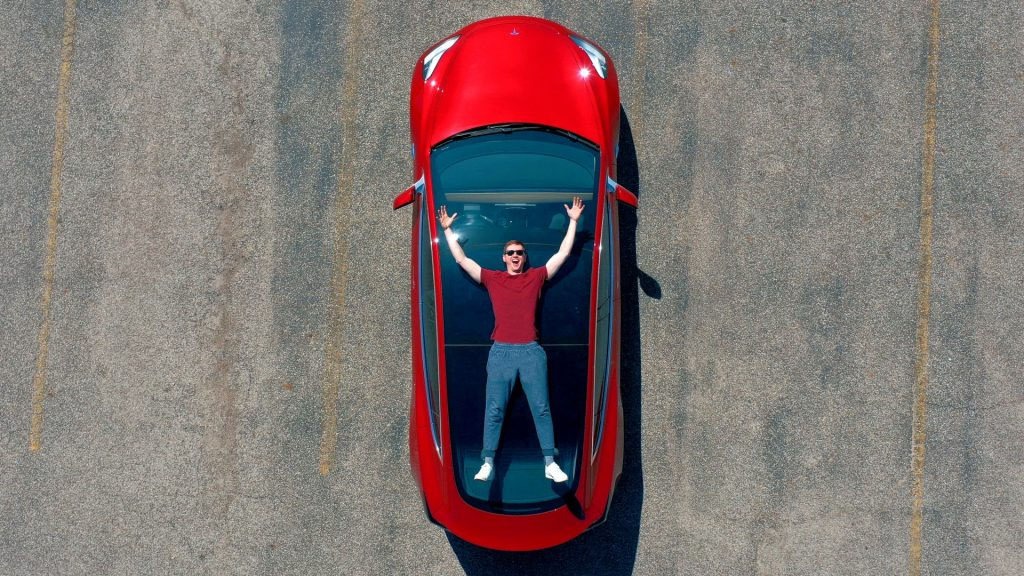 Andy Slye
---
This is part of our 100 issue celebration publication where we pay tribute to the Tesla community by sharing just a few of the stories that brought us all here.
---
Hi, my name is Andy and I have a LR RWD Model 3 called Red Ranger.
The first time I drove a Tesla...
I drove to Chicago to rent a Model 3 on Turo back in early 2018. I immediately fell in love, and it solidified my decision to go through with my Model 3 reservation I made in 2016.
Favorite thing about my car
Tech & minimalist interior.
Least favorite thing about my car
It's gotten me 2 speeding tickets 🤫
I wish my Tesla had...
360 degree birds eye view when parking.
My favorite accessory
Jeda pad + hub
If I could ask Elon Musk one question, that would be...
When is your album coming out?
Why Tesla?
Tesla is pushing the limits of what car ownership is all about. They're innovative & authentic. They are bringing car lovers & nerds (& everyone in between) together with their amazing products.