As you know, we don't write about Tesla stock but this week we attended the Shareholders Meeting and wrote about it since they shared a bunch of information about Tesla's current plans and future roadmap. Also, we were able to see the Model Y, the new Roadster, the Semi, and the first production Model S in person and OMG they are 🔥🔥🔥 We took a few pictures too!
Read our write up and see more pics!
---
A couple of weeks ago we featured another product from PureTesla to power your TeslaCam. This time, this USB comes with WiFi and you can connect directly to it and watch the videos on your smartphone right when you get back to your car. And this is not all, if you want a better app to watch these videos and manage them (delete/share/store) you can use the SentryView app created by the same person who does «Stats for Tesla» (this app is for iOS and the Sandisk USB only).
If you are interested in this drive but don't want to get it pre-formated with the TeslaCam directory, you can get it from Sandisk directly. Cheaper than on Amazon, but currently out of stock.
See more: PureTesla
---
A lot of Model 3 owners really miss having a power liftgate. In this video, tesla_raj reviews the the first and only way to automatically open and close your trunk hands free. If you haven't watched it yet, go do it now. He does special mention at the beginning (thanks!) and is rocking one of our cool t-shirts.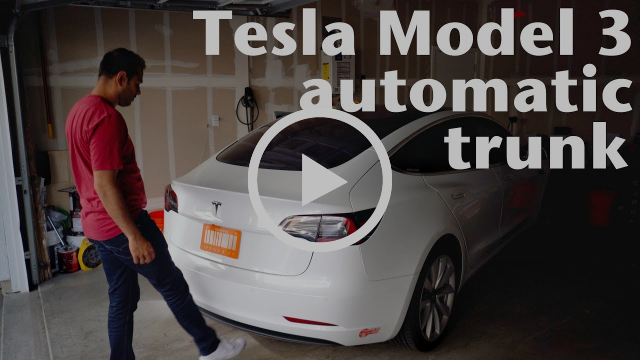 ---
Fremont's Supercharger is open again and is on the V3 Supercharging (up to 250kWh). Don't go there just now, you need the latest software 2019.20.1 on your car to get the higher charging rate. Anyhow, it is exciting that Tesla is starting to roll this out.
Read more: Engadget
---
To participate you only need to be a subscriber and RT this tweet. Last month we gave away one of our amazing t-shirts, congratulations @BillKohl4. This month we've partnered with Abstract Ocean and you can win an amazing pair of puddle lights. Good luck!
Participate in the contest: Tesletter
---
A bunch of Model 3 owners have complained recently about a strange odor coming out of their A/C when they first start the car. The smell seems to go away after a few minutes but it is still really annoying. Tesla wouldn't cover it under the warranty, but TMC user Lanzer just shared his trick to get rid of it.
Read more: TMC Forum
---
Thanks to greentheonly, who gave the instructions, someone in the Bay Area has been able to enable a bunch of internal flags to make a normal Tesla run stock firmware capable of reproducing the FSD Tesla autonomy demo. In the video, you can see that the driver disables AP because ULC was disabled in that particular version and the turning of the car was limited. In the words of greentheonly, «Almost everything that was shown on Autonomy Day is there in regular firmware, sometimes disabled».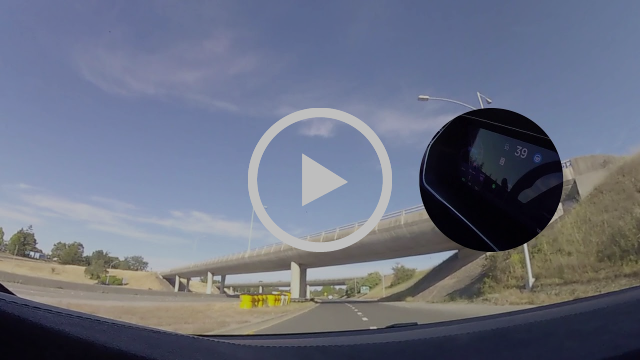 ---
This is great news since it is a real concern for future and current owners and Tesla said this was a major focus for them in 2019. A Reddit user who happens to be part of a new Tesla collision certified shop, said the following:
«Now Tesla started a wholesale ordering system that gets us parts drop shipped at about the same speed as the German vehicles we traditionally repair. Part costs are also substantially less expensive for these vehicles versus their European rivals.»
And when he was asked about how hard or easy are Teslas to get repaired, he asnwered:
«Surprisingly, they are quite easy to work on compared to other aluminum high end cars. We also have an actual repair database for the vehicles now, which makes writing up the repair estimates as easy as any mass produced car.»
Honestly the thread is full of interesting comments posted by the original poster, I recommend you to read it.
Read more: Reddit
---
Great compilation of the reasons why the Model 3 has become the world's safest car. Really informative and well put together Cameron.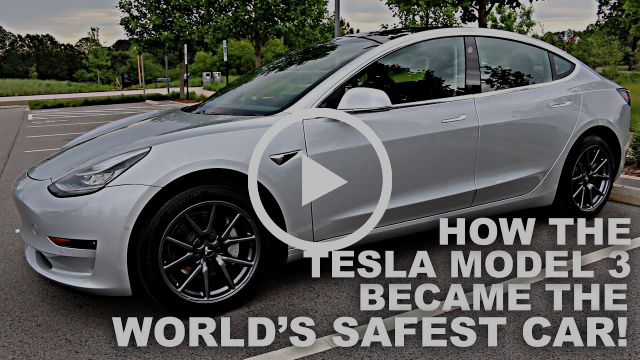 ---
What the acronym?
As Tesla fan, I find myself sometimes having to remember what are all those acronyms, here is a list of the ones you can find in this issue.
CCS - Combined Charging System
TMC - Tesla Motors Club
AP - Autopilot
ULC - Unassisted Lane Change
FSD - Full Self-Driving
---
Questions?
Do you have questions about your Tesla or feedback about Tesletter? Please reach out! [email protected]