We're giving away an awesome Tesletter t-shirt to a lucky winner of our May contest. To enter the contest, RT this and subscribe to our newsletter (if you're receiving this email, you don't need to subscribe again, but your friends will have to :)). The winner will be announced on Twitter (@tesletter) on May 31st.
Read more: Tesletter
---
TeslaCam keeps only the last hour of video unless you store the video or Sentry is enabled and gets into alert state. Well, Chris Brown wrote a script to recover a lot of those temporary videos that Tesla records but decides not to keep after an hour of recording. In situations where Sentry may miss recording the key part of the video, like when the license plate would be visible, this script might code super handy.
The instructions are pretty technical and detailed, but if you try it and have problems with it, feel free to reach out to us and we'll be happy to help you.
Read more: GitHub
---
If you have a Model 3 you probably have heard about TeslaBros - if you haven't, don't worry, that's why Tesletter exists 😉. Well, this week they just released their new doorhandle and door sill wrap. We follow TeslaBros on Twitter and can tell you that they have been working on their wrap for the door handle for weeks! These guys are really OCD and they haven't stopped until they got what - at least looks like - the perfect wrap for the Model 3 handles.
We've contacted TeslaBros and got a discount coupon for our subscribers, enjoy!
Coupon: TesletterHandlesIt
Discount: 20% discount in the door handle and the door sill wraps
Valid until: May 28th.
Note: Tesletter is making no money whatsoever from this product.
See more: Handle wrap and Sill wrap
---
After a recent fire in Hong Kong, Tesla is releasing an improved battery thermal management for the Model S and Model X as a precautionary measure. While fires in Teslas happen, we have to remind ourselves that a fire in a Tesla is ten times less likely to experience a fire than a gas car.
Read more: Teslarati
---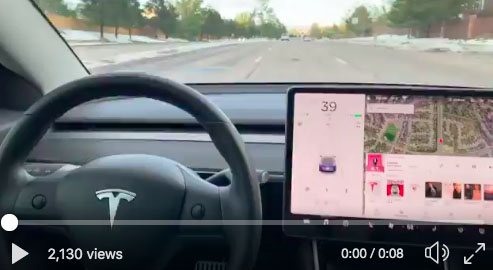 ---
TeslaMilton - one of our subscribers - published this fantastic article to help folks understand the new Canadian Federal EV Rebate that went into effect on May 1st. The articles also covers how it affects folks thinking about getting a Model 3. If you are in Canada and need more info, this article is for you!
Read more: Medium
---
Elon tweeted that Tesla is actually porting Unity and seems it's in the plans to port the Unreal Engine too. Unity is a popular game engine, a piece of software that game creators use to build their games on top of it. Some of the most popular games built on Unity are Kerbal Space Program, Wasteland 2, and Assassin's Creed: Identity. This would open the door to many more games to reach our cars - assuming that Tesla lets other people release games - or at least would make it easier for Tesla to develop or port many more games.
Read more: Twitter
---
As advanced a few week ago by greentheonly, a bunch of new voice commands are now out.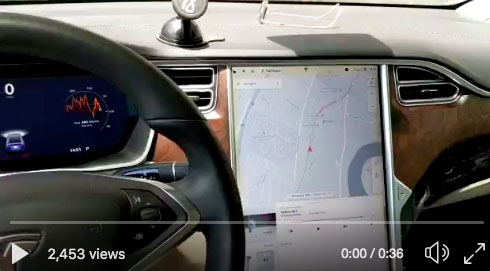 ---
Tesla just released a bunch of DIY articles for Model 3 owners, check them out!
Read more: Tesla
---
What the acronym?
As Tesla fan, I find myself sometimes having to remember what are all those acronyms, here is a list of the ones you can find in this issue.
AP - Autopilot
EV - Electric Vehicle
---
Do you like Tesletter? Help us reaching out to more people