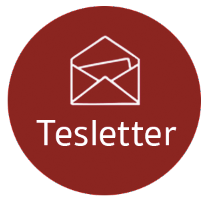 Tesla weekly news delivered to your inbox
List of curated articles, videos, and discussions, delivered to your inbox weekly.
Crafted with love by Ignacio and Vanessa. Do you have an article you'd like to share in the Tesletter? Suggest a link.
---
New nav starts rolling out this weekend. Should be considered a mature beta at first, so won't be perfect, but will improve rapidly. With the old system, we were stuck with legacy 3rd party black box code and stale data. No way to improve.
Read more: Twitter.com
---
Thanks Acho for his contribution with these pics!
---
The user Balance reports seeing the following:
Two Nvidia GP106-510 gpu's. The GP106 is used in the GTX 1060 (GP106-300 for 3GB and GP106-400 for 6GB). Looks like a very highly binned version
One Nvidia Parker SoC (need better photo) with four 8 gigabit (1 gigabyte) SK Hynix DRAM chips for a total of 4 GB DRAM
Fairly large Infineon and Marvell chips u-blox Neo-M8L GNSS module (GPS/QZSS, GLONASS, BeiDou, Galileo)
Read more: Reddit.com
---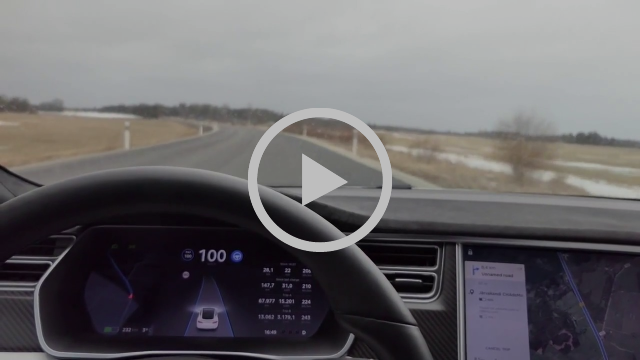 ---
Release notes include:
Automatic braking maximum speed increased from 50 to 90 mph.
Unlocking with phone - now must grab handle for it to unlock.
Rearranged touchscreen icons by switching the left vent icons with the music and cell phone icons on the right.
Heated backseats controlled through the AC icon.
Read more: Reddit.com
---
Elon Musk says it'll be possible to upgrade MCU both via hardware upgrade, although they wrote software to accelerate rendering on old MCU.
Read more: Twitter.com
---
Jimmy_d made an awesome job at explaining to us mortals how the new Neural Networks pushed on 2018.10.04 work. The three main types he observed are called main, fisheye and repeater. «I believe main is used for both the main and narrow forward facing cameras, that fisheye is used for the wide angle forward facing camera, and that repeater is used for both of the repeater cameras.»- he says.
Read more: Teslamotorsclub.com
---
thekalki reports getting delivery of a Model 3 despite being a non-owner.
Read more: Reddit.com
---
I know, I know, this is probably not important news about your Tesla but it is when we introduced ourselves to the world. If you liked this first issue please comment on the forum or share this email with other Tesla enthusiasts.
Read more: Teslamotorsclub.com
What the acronym?
As Tesla fan I find myself sometimes having to remember what are all those acronyms, here is a list of the ones you can find in this issue.
AP - Autopilot
AP1 - Autopilot hardware released after late September 2014 and before October 2016
AP2 - Autopilot hardware released after October 2016 and before August 2017
AP2.5 - Autopilot hardware released after August 2017
MCU - Media Control Unit (touchscreen)
NN - Neural Network. Is the software in charge of identifying objects around the car