If you are just now finding out about Tesletter, you can subscribe here!
If you already know Tesletter and want to support us, check out our Patreon page 🙏
Issue 83 - Automatic navigation and scheduled departure
This is what version 2019.36, currently only in early access, will bring us:
Regen works all the way to zero. Before, it only worked above 5 mph
You can now set a time to stop charging at a certain time
Scheduled departure: Finish charging + turning the climate control
A power increase of 5%
Automatic navigation: Automatically routes you to the location associated with your upcoming calendar events
Last Friday - October 25 - Tesla presented the third version of its solar roof. Kyle Field did this nice write-up about it, here are my highlights:
The price of the Solar Glass Roof is less than a new roof plus solar panels. It doesn't make sense to get it if you don't need a new roof but if you do, consider this option
With this version, Tesla has dramatically reduced the number of parts and sub-assemblies by more than half
Power output and weatherization are covered for 25 years
Tesla has two teams competing with each other trying to find the best possible way of installing it. Elon was saying that Tesla is targeting to lower the installation time to eight hours, imagine leaving in the morning and coming back from work to a brand new Solar Glass Roof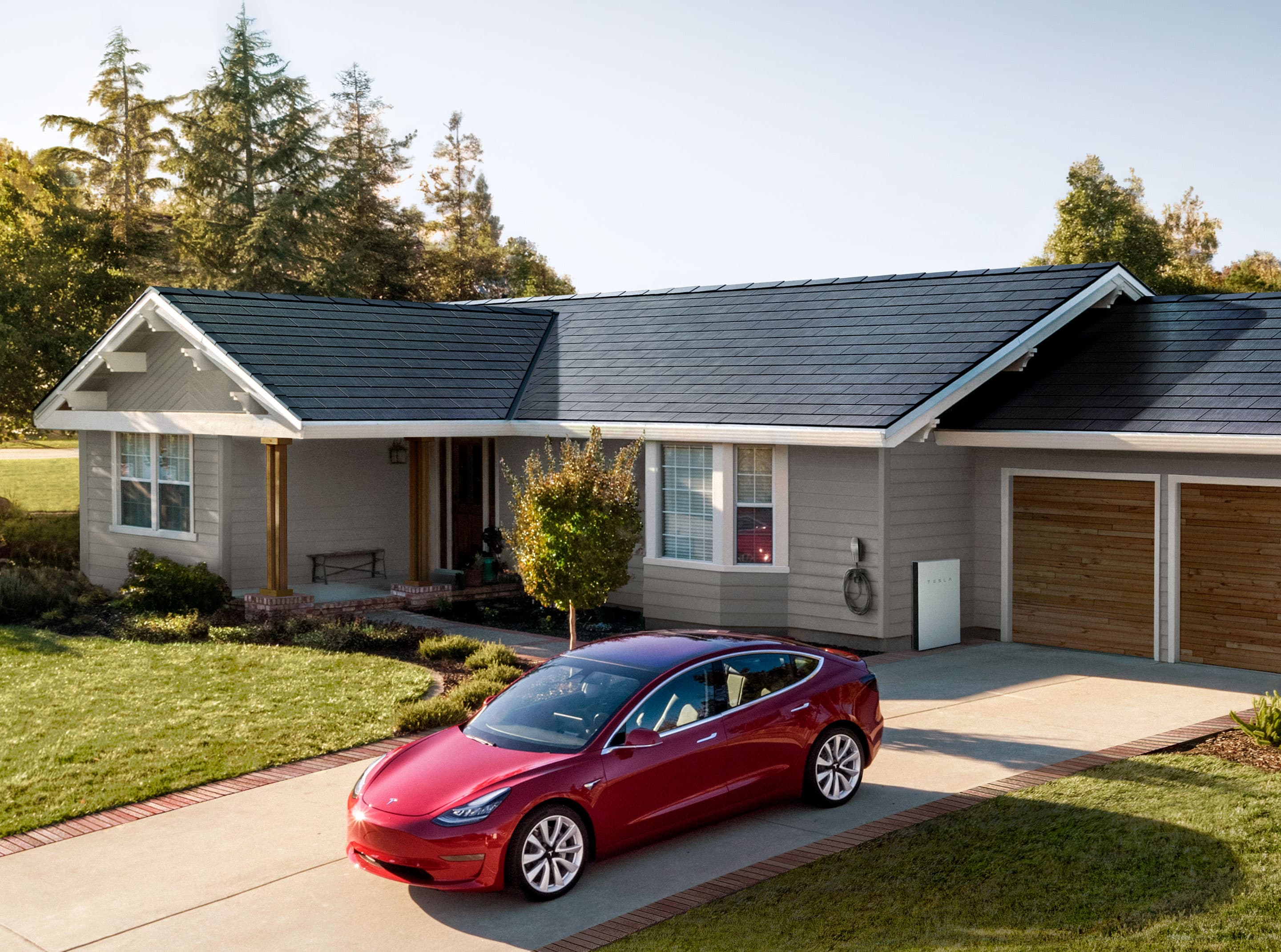 Read more: CleanTechnica
As simple as that, Elon posted it on Twitter. He also clarified that Tesla doesn't make a lot of money from that product so $1,000 means a lot for the company. Honestly, thanks to Tesla and thanks to Elon, you are amazing!
If you are going to buy solar from Tesla, you can use our referral code for a $100 discount https://ts.la/ignacio9266
Read more: Twitter
Vanessa decided to try out Amazon Echo Auto. Amazon Echo Auto is the incarnation of their smart assistant - Alexa - in your car. To demo it, she picked a few useful skills and designed a useful routine as well. Watch the video and subscribe to our channel if you haven't done it yet.
Tesla released a new Plaid Model t-shirt on their store, get yours while they are still in stock!
Go to Tesla shop: Men's tee | Women's tee
Brian from i1Tesla shows us an accessory to tilt the screen of the Model 3. Brian always has crazy mods like this one!
This route is key for folks wanting to go across Canada. According to u/ElonMousk many stations either have pedestals in the ground or are fully assembled but just not online. This route looks to be 70-85% done!
Read more: Reddit
Bjørn is back, this time with a video where he launches his Model 3 27 times in a row. He picked into the CAN Bus to render some interesting stats alongside with his video.
We absolutely loved this costume from @TeslaBrit. Definitely our favorite Halloween and Tesla related costume this year. Happy Halloween!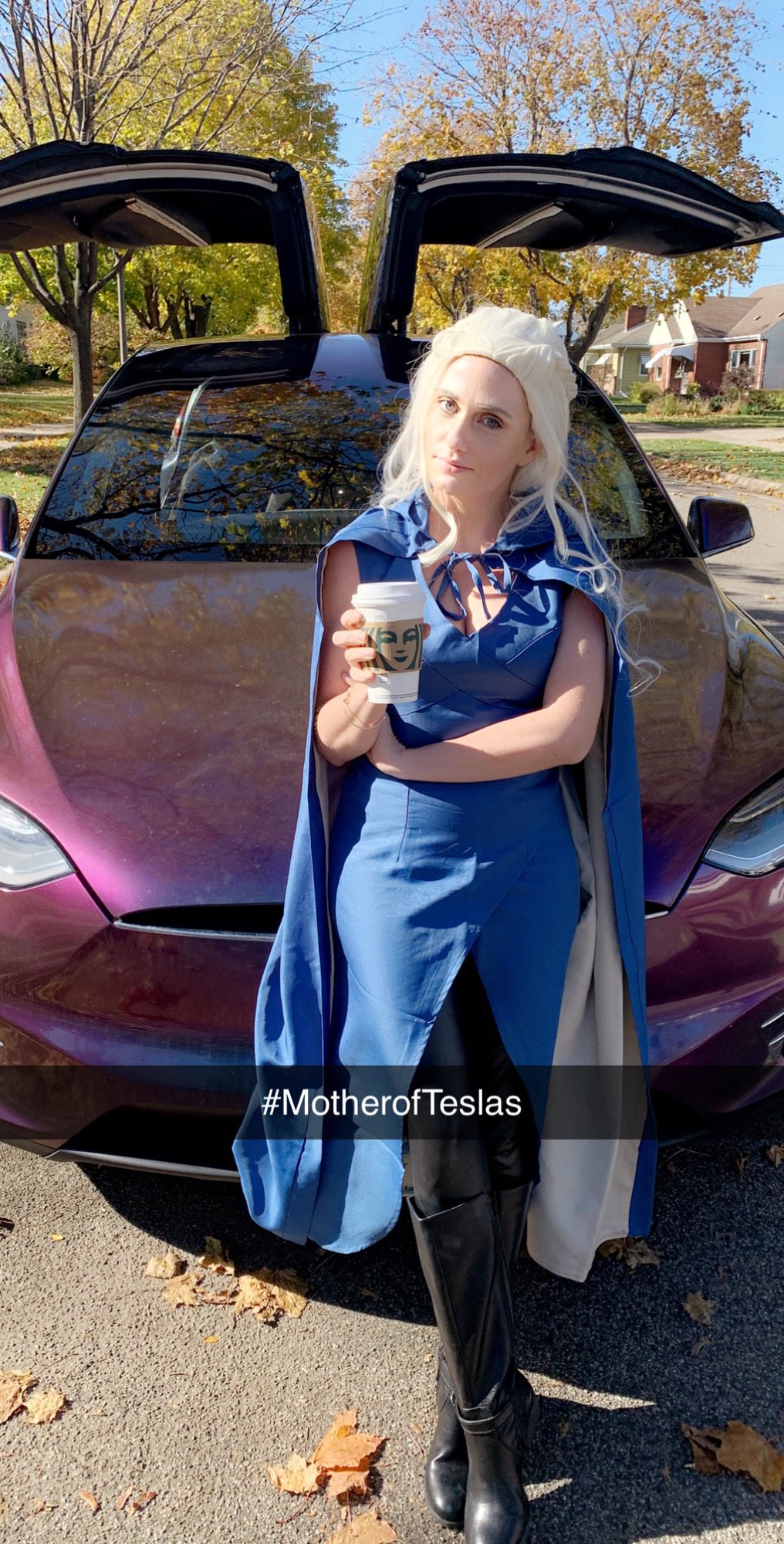 What the acronym?
As Tesla fan I find myself sometimes having to remember what are all those acronyms, here is a list of the ones you can find in this issue.
CAN - Controller Area Network
---
Support Tesletter
Tesletter is put together by
Ignacio
and
Vanessa
. We're really grateful for all the love and feedback we receive. Special thanks to our
supporters
. If you like what we do, please consider supporting Tesletter. All the funds will go into making Tesletter more awesome.