If you are just now finding out about Tesletter, you can subscribe here!
If you already know Tesletter and want to support us, check out our Patreon page 🙏
Issue 6 - Tips for long distance trips
When
The new policy will take effect in November or December of 2018.
Where
The 110 Freeway from the South Bay to South Los Angeles
An 11-mile stretch of the I-10 Freeway from the San Gabriel Valley to downtown Los Angeles
Read more: Los Angeles Daily News
Thanks to bnaoki for putting together and sharing these visualizations on Model 3 delivery data. Here are some of them, check out the thread on Reddit to see more charts.
Number of deliveries by state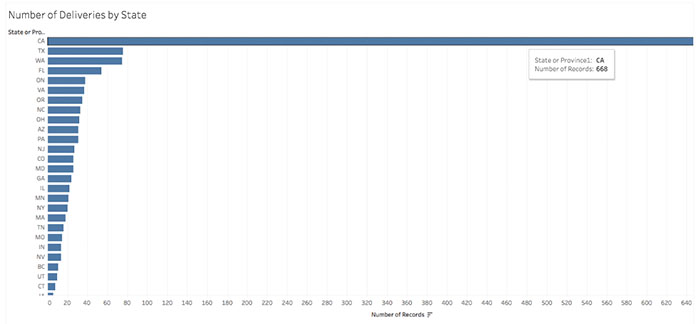 Avg days from configuration date to delivery date by color and wheels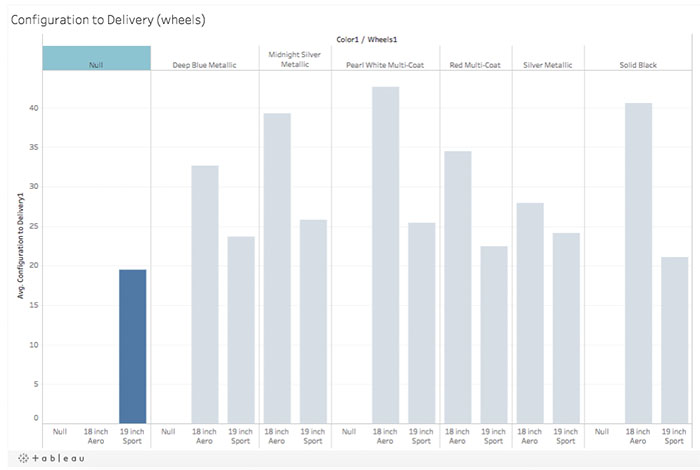 Avg days from configuration date to delivery date by state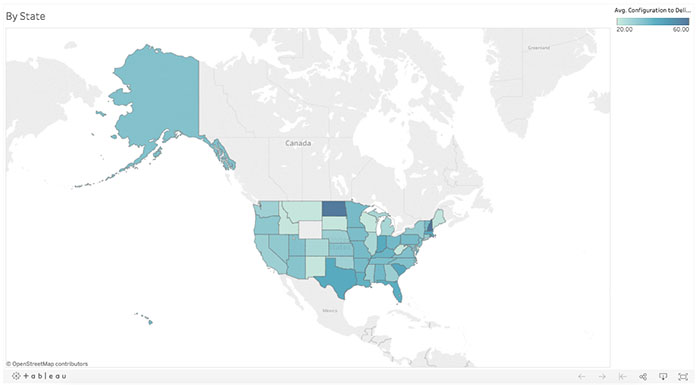 Read more: Reddit
It seems like some Tesla drivers are having problems with the auto park. We've seen ourselves the auto park appears at intersections which is kind of weird. As pointed out by some Tesla drivers, one of the secrets is to drive slow and pull way past. That made the trick for us too!
Read more: Reddit
chibi_kurochan explains it:
Estimated
Based on the historical consumption the past 30 miles.
Rated
Based on Car's rated Wh/mi vs rated battery kWh
300Wh/mi for Model S and Model X
230Wh/mi for Model 3
Ideal
Based on ideal conditions (climate, battery temperature, and speed).
Read more: TMC Forums
Using RV parkings (with real toilets and hot showers!), going for walks during charge stops, keeping it flexible for 'surprise' destinations, and having lunch at Superchargers are some of the recommendations shared by Tesla drivers.
Read more: Reddit
Learn more about Spectra Photosync window film which is capable of rejecting most of the IR, not just the basic 800-1000nm of the spectrum that most window "tints" on the market cover.
Read more: TMC Forums
Apparently, the first batch to Toronto is arriving for June delivery.
Read more: Reddit
What the acronym?
As Tesla fan I find myself sometimes having to remember what are all those acronyms, here is a list of the ones you can find in this issue.
BMS - Battery Management System
IR - Infrared Radiation
EV - Electric Vehicle
MS - Model S
MX - Model X
M3 - Model 3
---
Support Tesletter
Tesletter is put together by
Ignacio
and
Vanessa
. We're really grateful for all the love and feedback we receive. Special thanks to our
supporters
. If you like what we do, please consider supporting Tesletter. All the funds will go into making Tesletter more awesome.